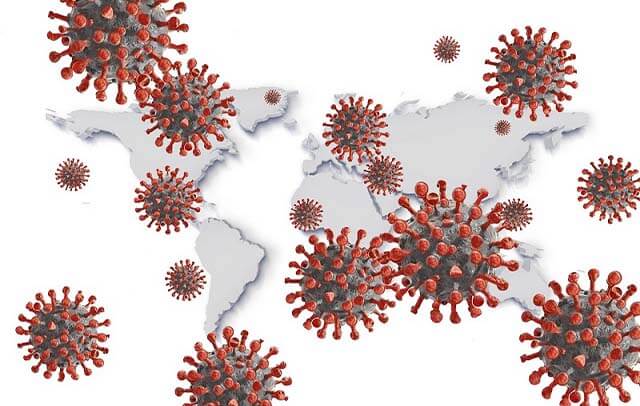 Health, safety, and ever-changing rules and precautions are at the front of everyone's mind in the face of COVID-19. The moving industry is considered an essential service, and as such management and workers are doing what they can to ensure timely and safe moves during this uncertain time. Here are 5 things you need to know about how COVID-19 may impact your move.
What Your Mover Is Doing
Important sanitation and distancing measures have been put into place to help protect customers and staff. Your mover is continually monitoring COVID-19 responses and regulations from all health agencies and governments from around the world and is responding accordingly as the situation unfolds.
Reduction of Services & Limited Options
There is a reduction of services, whether it's reduced staffing to comply with social distancing measures or limited resources in packaging. This means local moves may involve smaller crews and options may be pared down for international moves, depending on how particular countries have responded and adjusted to COVID-19. Professional international movers have a solid network around the world to help negate any delays for their clients.
Some Businesses Have Chosen To Close
As of the date of the posting of this blog most regions have ruled that moving companies and our supply and storage facilities are essential services and treated as such, are ready to serve their clients. While most movers are still operating, it is a good idea to make contact to find out how COVID-19 will impact your international mover as some movers have chosen to temporarily shutter their business. Increased regulations surrounding borders and shipping, as well as limited staffing, may impact when items will arrive. Orbit International Moving Logistics Limited remains open to meet your international moving needs.
Border Limitations
It is recommended that you investigate whether you are permitted to travel to the country of your move, prior to setting out. Several countries, including Canada, have a list of travel exemptions which may apply to you and your move, provided you are deemed to be travelling for an essential purpose. Those moving for work will want to communicate with their company regarding any potential delays of your transfer and how it will impact your resettlement. Within North America cross-border transportation of goods including household movers are not currently undergoing any additional restrictions beyond needing an I-94 to show that they are transporting goods for an approved move. It is recommended that those crossing the border into the US for work have a valid work permit to ensure their entry.
Prepare for Change
Just like anything else surrounding COVID-19, impacts and restrictions are changing each day. Many people arriving in a new country will need to remain in self-quarantine for some time after their arrival and this may impact their ability to pick up their items from storage facilities. Rely on the expertise and networks of a professional mover to ensure that your move is as smooth as possible during these uncertain times, so adjustments can be made to get your items to you as quickly and safely as possible. Stay healthy!
Orbit International Moving Logistics Ltd.: Your International Moving Expert
We have over a decade of experience moving customers around the world. Some of our customers like us so much, they've used us more than once. Why did they come back to Orbit? Our customer service is what sets us apart – customer service representatives answer every question, no matter how small, and our moving crew shows up on time with all the materials they need to get the job done correctly the first time. To learn more about Orbit, call us at 416-661-4228.