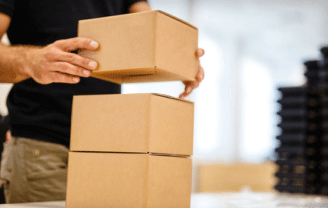 Items not to pack – Please read carefully!
Following are items you cannot ship. There are rules and regulations that govern all movers to help ensure safety. The following list serves as a guide only on what not to pack. If you have any specific questions contact us.
• Flammable, corrosive or explosive items:
Acid
Paints
Lighter Fluid
Pool Chemicals
Fertilizer
Gasoline Poisons
Stern
Matches
Paint Thinner
Ammunition
Pesticides
Nail Polish & remover
Aerosols
Kerosene
Liquid Bleach
Chemistry Sets
Fireworks
Motor Oil
Batteries
Car Batteries
Loaded Weapons
Weed Killer
Lamp Oil
Charcoal
Cleaning Fluid
Propane Tanks
Ammonia
• Dispose of perishables such as food and plants that may die or spoil in transit.
You should empty your refrigerator and freezers for at least 24 hours before loading. Keep the appliance doors open so the appliance will dry out and prevent the growth of mold and odor.
• Some articles are not accepted for transportation. We will assume no responsibility should these items come into our possession without our knowledge. Although these articles do not create a physical threat, it can create problems if your shipment is delayed or if some items are lost. This can be avoided if all irreplaceable, sentimental items are carried with you. For example:
Furs Research Projects
Air Line Tickets
Tax Records
Car Keys
Letters
Deeds
Financial Statements
Stamp Collection
Address Books
Jewelry
Disks
Medicine
Sterling Silver Coins
Photos and Albums
Check Books
Files
Bond
Stocks
Personal Video Tapes
Computer Software
School Records