"As we are now hearing shipment horror stories from friends (their lift was sent to Turkey!) we want to thank you for the fantastic services you provided during our moving process. Our shipment arrived quickly and with everything intact. We will be recommending you to our numerous friends who plan to move to Israel in the next few years."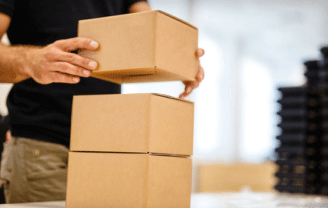 Organization and good planning are the keys for a smooth move and this is the time to start working on the details of your move.
Make sure you have booked a moving date with your shipper.
At the time of booking the move, you should know what items you wish to transport to your new home, what items you want to purchase and what you may want to dispose of. If you decide to dispose of items that you don't need, you might want to consider donating them to a charity.
Ask about what you might have to pay at the destination. Even if you are exempt from duties, some items might still be taxable.
Ask for financial assistance from various non-profit organizations that can help covering the cost of shipping.
Ask the movers to supply moving and packing supplies if you plan to do some packing on your own. All boxes that you receive from your mover should be specially designed for the moving industry. In any case, DO NOT pack furniture or any fragile items on your own. Leave breakables for professional movers. Only professionally packed goods will be insured for All risk.
Think about your new home layout and start planning where you will place the furniture – this will help the movers work efficiently. Create a floor plan of your new home and this will help reduce the stress of making decisions when your furniture arrives at your new home.
Become familiar with your new community. Request information from the local "Chamber of Commerce" on schools, community programs, parks and recreation facilities.
All travel arrangements (hotel, flights, car rental, etc.) for your family should be made at this time. Try to keep your plan as flexible as possible to accommodate any schedule changes or delays.
In the US, keep all receipts for moving related expenses in a designated moving folder. Many moving expenses are tax deductible. Obtain an IRS Change of Address form, Form 8822, by calling (800) 829-1040 or visiting the IRS website at www.irs.gov. You will be able to download and print form 8822 and most other IRS tax forms; e.g., Form 3903 to help deduct moving expenses.
Finalize all real estate and/or rental needs.
Contact your insurance agent to transfer or cancel medical, property, fire, auto and other insurances.
All medical and dental records should be placed in a safe and accessible place. Be sure to include prescription and vaccination records.
Plan on taking all important documents, such as wills, stock certificates, and other one of a kind items (jewelry, coin collection, photos etc.) with you. Place the items in one easily identifiable and easy to locate folder.
Return all things you have borrowed.
Notify schools in the old and new locations, arrange for the transfer of school records and begin the process of registering in new schools.
Contact or visit your local Post Office to obtain a Change of Address form. You can also obtain this form online at the postal service website by visiting http://www.canadapost.ca/ in Canada or http://www.usps.com/ in the USA. You can make copies of this change of address form or make up your own change of address notice to give to the following people and businesses.
| | |
| --- | --- |
|    Friends and family | |
|    Banks | |
|    Insurance companies | |
|    Credit card companies | |
|    Doctors, dentists and any other service  providers | |
|    Clubs or Associations | |
|    Magazine and Newspaper subscriptions | |
| | |
| | |
Get your kids involved in the moving process. Allow your kids to do some supervised packing and let them suggest a layout for their new room. Make it fun and exciting for them to move.
Contact utility providers (e.g. telephone, gas, electric, cable TV and trash collection) at new and old locations with your moving date to make arrangements for connection and disconnection.
Complete banking arrangements in old and new location and transfer any funds to your new bank if necessary.
Check requirements for new driver's license and auto registration in your destination country.
If you move your car with us, you should make your final reservation for a car pick up or drop off at this time.
Consider giving your plants to friends or a charity.
Make transportation arrangements for your pets. Take your pets to your veterinarian to ensure proper up to date health certificates and rabies inoculations. Some countries and states will require these documents.
Carry all valuable jewelry with you. If you have any valuables around the house, be sure to collect them before leaving.
Return any borrowed items such as library books. Also collect all items that are being repaired stored or cleaned (clothing, furs, shoes etc.).
If you are moving to or from a building with an elevator make sure the elevator will be available on the day of your move.
Transfer all prescriptions to a drugstore in your new city.
Clear all your safety deposits boxes.
Disconnect and disassemble your computer system before your move. Back up all your computer files on a disk. Consider taking all back up files and disks with you. Remember, exposure to extreme temperatures can damage your software.
Make final packing decisions. Clean and clear your home including closets, basement and attic.
Dispose of items that represent a hazard and are not allowed to be shipped. Please refer to the "items not to pack" section for more information on what you cannot or should not ship.
It is VERY IMPORTANT that you drain your lawn mower, snow blower and power tools of all the oil and gasoline to ensure safe and clean transportation.
Schedule appliance disconnection and preparation with a service provider.
If you need to use outside storage call your shipper. They will help you find the best solution.
Have your automobile serviced if you plan to travel by car.
Cancel newspapers and other regular deliveries.
Clean out gym, school and other lockers.
Organize all items in your house. When the packing crew arrives, they will need space to pack your furniture and personal belongings. Having items scattered around the house may cause a delay for our team and your shipment.
Make sure to separate out those items you will take with you from items the crew will pack. Items such as jewelry, cash and important documents.
Make sure you haven't overlooked anything in the house including minor repairs.
Empty, defrost and clean your refrigerator, freezer and clean your stove all at least 24 hours before moving to let them air out. Try using baking soda to get rid of any odors. You can also leave a container of baking soda in the refrigerator.
Prepare items you will need while your goods are in transit. Pack your suitcases and confirm travel arrangements for you and your family. Try to keep plans as flexible as possible in the event of unexpected delays or schedule changes.
Make sure your shipping coordinator knows the address and phone number of your new home. You should also provide an address and phone number of where you can be reached until you get your new home.
Arrange all payment for the move.
Pick up dry cleaning and laundry.
Settle outstanding bills with local merchants.
Return videos and library books.
Prepare your "first night back" and "ready box". Your first night box/ luggage should contain clothing and toiletries you will need for the first night in your new home.
Disconnect and clean appliances that will be moving with you and those that will remain.
Gather keys, alarm codes, garage door openers and be prepared to hand over to the new owner or real estate agent.
If your old home will be unoccupied after you move, lower the heating or cooling, close water supplies, notify the city hall and police.
Keep all jewelry and cash away from your home on this day. The moving process is relatively fast and you may not be able to keep track of where you place them.
It is recommended to get a baby sitter for your kids during the packing / loading process.
Put your pets in a room where they will not be in the way of the loading and unloading crews.
"Work" with the movers and be on hand when they arrive. If you are not able to be present while the movers are there, designate a friend or family member to help out and make decisions in your absence. Let the movers know to whom you have given the authority. Be sure that your chosen representative knows exactly what to do. This person may be asked to sign documents.
Stay home until the last item is packed. Make a "Final inspection" before the crew leaves. Check the inventory list and make sure you agree with any notations on it. Take pictures if necessary. It is your responsibility to see all of your goods are loaded. Leave your phone connected throughout moving day. After the movers leave, pack your phone in one of your suitcases for easy access when you arrive to your new home. (ask us about a transformer)
Provide the new phone number and all other phone numbers where you can be reached while shipment is in transit. Make sure to take along the destination agent's name, address and telephone number.
Clean your house as much as you can before the Container or the moving crew arrives. Search every room, closet and items around the house.
Hand over keys, alarm codes and garage door remote controls to the new owner or real estate agent.
Provide our driver or agent with clear directions to your new home including all your phone numbers.
Review all paper work and details from the delivery agent. Accompany the team leader as he or she inspects each piece of furniture with tags of identifying numbers. These numbers along with a detailed description of your goods will appear on the inventory list.
Review your floor plan so you can tell the movers where to place your furniture and appliances. Make yourself available for the movers for instructions on where to place your furniture while unloading.
If you cannot be at your home while your shipment is being unloaded be sure to authorize a representative to accept delivery. Inform the destination agent of your representative's name. Your representative will be asked to note any change in the condition of your goods noted on the inventory at the time of loading, and to note any missing items at the time of delivery.
By signing the inventory sheet, you acknowledge the receipt of all items listed. Document any loss or damage on the inventory sheet and report this immediately to the crew, the destination agent and your moving coordinator. Make sure you have your reference number when calling the agent for questions or concerns. You will also be asked to sign the bill of lading.
It is recommended to get a baby sitter for your kids during the unloading process.
Put your pets in a room where they will not be in the way of the unloading process.
Do not use your stereos, computers, televisions, other electronic devices and appliances for 24 hours after delivery to prevent possible damage. Allow them to adjust to room temperature.
Verify that all utilities have been disconnected in your old home and connected in your new home. Have your phone connected a day before move-in day.
Locate your local post office, police station, fire station and hospitals as well as gas stations near your home.
Become familiar with your neighborhood shopping areas. You may need house wares, tools or other items for your new home unexpectedly.
Call the department of sanitation in your new home to find out which day the trash is collected and what type of recycling programs are available in your community.
Get new service providers such as a bank, pharmacist, cleaner, cable television etc if you have not already done so.
Provide your new doctor and dentist with your medical history.
Transfer insurance policies to your new agent.
Get information on schools, libraries, community activities and emergency calling services, from your local Chamber of Commerce.
Obtain local library cards.
Register to vote in your new city.
Decide which documents must be kept and determine for how long. File and keep them in a safe place.
Table of Content Planning Your Shipment

Explaining the shipping process.
Origin Service and pre move survey.
Freight.
Destination Service.
Storage.
Insurance types.

The various options to ship your personal effects.
By Air.
By Sea – Full container.
By Sea – Less than full container.
Advantages.
Disadvantages.

How long does it take?

Documents required clearing your shipment.

Moving preparations / moving guide.
FAQ (Frequently Asked Questions)
A word of advice…The shipping process normally starts with EXTENSIVE research about the International Shipping Company you choose to hire. You are giving this company the task of moving your priceless personal effects around the world.We strongly recommend you get recommendations from other people who made Aliyah. Ask them about their experience with their shipper. Remember that in this day and age, any company can advertise their services. However, their credibility and reliability is an UNKNOWN factor.

We also recommend you visit websites like the www.bbb.org (the Better Business Bureau) or www.movingscam.com. These websites try to warn you away from moving companies that may cause you serious trouble with your shipment.

Once you have narrowed down your choice of companies, they MUST send a representative to your home in order to conduct a visual pre-move survey. The home survey is a no cost, no obligation service that allows the moving company to obtain an accurate estimate of the volume / weight of the items you want to move.

This survey will allow the moving company to price their services as accurately as possible. There are companies that may say "don't worry", there is no need for the pre-move survey, our price is LOW… the problem with this is that you never know the real story until your goods are in their hands. And then it is too late.

Once you have chosen your International Moving Company, you will be assigned a moving coordinator who will follow your international moving process from start to end. All communications should be with him or her.

The next step is to set the moving date and start the journey. The International Mover will carefully pack and remove the personal effects that are being shipped and will start the logistical process.

Steps:

Origin service
Freight
Destination service
Insurance
Storage.

a.    Origin Service

Origin service is usually the most influential part of your move. It includes:

The pre-move survey. During the survey, you should advise the representative about what items you want to move. At this time you should advise your preferred packing dates, if you need storage, what is going to get shipped, what you want to pack yourself, what special delicate items with high value need special attention like custom crates, etc. Always ask for a copy of the survey. 
Good packing is critical for a successful move with no breakage. The advantage – better protection and less space used => lower on cost.
Preparing an inventory list. It is best to have a computerized list. The packing crew must prepare a detailed numbered packing list including description and condition of articles shipped. This is important in the event of an insurance claim. If damage is noticed upon delivery, please note this on the damage report which is supplied by the delivery crew and make sure the crew saw and noted the damages. If you pack goods yourself (PBO=Packed By Owner) we recommend you make your own detailed, numbered list including the content and the destination room where the movers will place the items.
Preparing instructions for the ocean carrier and export documents.
Export Customs clearance.

b.    Freight:

By Air or Ocean

There are many carriers for air and ocean freight shipments. It is the moving coordinator's job to choose the best carrier that best suits your needs.

c.    Destination service
Clearing the shipment upon arrival overseas.
Delivery into new residence.
Complete all supporting service documents including the "Delivery report" and the "Damage report" when necessary.

*** If, for any reason, the container seal is broken, a box or crate is open when you first see them, or there is any sign of damage, notify your removal moving coordinator and specify the problem on the delivery report. The delivery crew will give you the damage report. It will be impossible to claim an insurance loss if the shipment arrives intact and there is no note on the delivery report mentioning shortage. Check off all articles on the packing list as they are removed from the truck and record the results. We recommend using a bingo sheet. You may obtain this from the mover.

Please note – on occasion, shipments go through inspection. Extra charges will apply. We strongly recommend you insist on receiving a copy of all customs inspection reports to ensure that your goods were inspected.

d.    Storage

If you need storage, consult with your international moving specialist as you will need to get a storage rider for your insurance to ensure your insurance coverage continues during the period of storage.

Storage cost:

At Origin:  Always in a warehouse – not in your shipping container.

At Destination: If you have a full container, the rates are posted below under FCL (Full Container Load) Storage. If you need storage for more than 2 weeks, it will usually be cheaper to unload (De-van) the container into a warehouse. The rate in this case would include a handling fee to truck the container from the port, unload the shipping container and then reload your good for the delivery.

Note: If you choose to keep goods in a private storage, not associated with the international moving company, your marine insurance will be null and void.

Private storage is not always cheaper. When the moving company delivers to a private storage facility, their job ends and you will then need to pay again for a local moving company to deliver from the storage to your home. If the storage is by the moving company, they will include delivery to your home.

e.    Insurance

Door to Door Insurance is optional but recommended for your shipment. There are several Marine insurance options with different coverages. Ask your moving consaltant what is best for you. 

There are 2 types of insurance:

1.    Total Loss insurance: Relatively low cost and only insures against total loss of your shipment.
2.    All Risk insurance: Higher cost and only available when the international mover packs for you. This is a more comprehensive insurance that also includes coverage of damage to your goods. We always recommend this type of insurance.

Note that there is usually a deductible in the insurance policy. Ask you international mover what it is.

Note. If you choose not to insure your shipment, your shipment will not be covered for any loss or damage. In addition, you may be subject to charges under marine law, in the event that damage accrued to the shipping vessel. This is called "General Average".

Valued Inventory: You should prepare a list of your goods with their value.

The insured value is something to consider seriously. On one hand, the higher the insurance value, the higher the cost to you. On the other, you want to have enough insurance to save you from catastrophes. Some insure their cost of the good at current value. However, it is recommended to use the "replacement value" when insuring. This means that in the event that you do not get your container, you will have adequate funds to purchase and replace what you have lost. Also, keep in mind, replacement value of your goods at destination is higher than in other countries. We normally recommend to factor in a value of 20%-50% more.

Please note, insured art over a certain value will need to be accommodated by a receipt or a professional appraisal.

In the event of a claim, you will have a limited amount of time to register your claim.
You will need to provide the insurance company with all supporting documents including photos. Upon the insurance company's discretion, they may send an appraiser to assess the damage.

PBO (Packed By Owner) boxes will not be insured for damages as the insurance company has no reference to the condition of the items packed prior to packing. They will only be covered on a Total Loss basis as described above. We recommend you leave these boxes open and make sure the packers inspect and repack as necessary. Depending on your contract, there may be extra charges associated with this.

If you require storage, you will need a storage rider to your insurance policy Storage rider insurance should cost about $3 per $1,000 insured value per month.
2. Options for
shipping Service
In general the shipping from Canada process is very complex and involves much logistical planning.
There are several options for shipping from Canada your personal effects.
Freight service By Air Cargo
Air freight service from Canada are very fast and very expensive. You may want to consider air freight for a small portion of your goods. You should choose items you will need when you arrive at the destination country.
By Ocean Freight
Ocean  freight shipments take longer and therefore, pre planning is extremely important.
We will review available options and provide tips on how to choose what is best for you. Normally we can estimate the arrival time. However, keep in mind when dealing with logistics of this magnitude, delays happen at no one's fault such as port strikes or wars.
LCL – Less than full Container Loads, also referred to Consolidation or Groupage shipments.
LCL shipments are NOT an exclusive use of a container. Imagine a large container that contains your goods as well as the goods of other families and individuals. LCL shipments are normally shipped in Crates or pallets.
 Advantage
You can ship any size shipment even if you only have a few items
Relatively non expensive for small to medium size shipments
You have some free storage. If you are arrive before finding your home, this may be a good option for you.
Normally takes longer. This might be an advantage or a disadvantage according to your needs.
Disadvantage
Relatively expensive for large shipments.
The shipment is handled more times.
Slower to arrive since the moving company needs to consolidate your small shipment with other small shipments until a container is filled. The faster they can accumulate shipments, the faster they will ship.
FCL – Full Container Loads:
This type is normally for larger shipments and shipment that need to arrive faster than LCL shipments.
FCL means Full container Load – meaning that you are renting the exclusive use of a full container for the purpose of moving your personal effects.
3 types of containers are available:
Type
Internal Length
Internal Width
Internal Height
Volume
20' Container
19′ 4
5.9 Meter
7′ 8
2.35 Meter
7′ 10
2.39 Meter
1172 Cubic feet Gross
950-1050 Net33.2CBM Gross
28-30 CBM Net
40' Container
39′ 5
12 Meter
7′ 82.35 Meter
7′ 102.39 Meter
2387 Cubic feet Gross
1900-2200 Net67.6 CBM Gross
58-62 CBM Net
40'HC Container (High Cube)
39′ 5
12 Meter
7′ 82.35 Meter
8′ 52.58 Meter
2690 Cubic feet Gross
2300-2500 Net76.4 CBM Gross
68-72 CBM Net
Gross volume: The actual volume of the container – if filled up with water
Net volume: The actual usable space when fitting personal effects into the container. The difference between the net and the gross volume is the lost space due to the fact that not all items fit perfectly. It is the moving company's job to try and utilize the space as best as possible. There is normally a 15-20% difference more than the Net Volume. Make sure you understand this.
Advantage
Normally we will load and seal the container at your house (if access permits). The next time the doors of the container doors are open will be in your new residence. If access does not permit loading the container directly from the residence, we will use a "shuttle" and deliver your goods to our warehouse and then into a container.
It is easier to time the arrival of the container.
The container doors are sealed with a high security numbered lock. It is easier for customs to verify the seal is intact and to report any irregularity. The seal should not be broken until the container arrives at your residence unless there is a customs exam. In this event, we recommend that you insist on receiving a customs exam report.
Disadvantage
Once the container arrives at the destination, you have only some free days to take possession of your goods. If you need storage afterwards, additional storage at the port is very expensive. The port will charge a progressively higher storage rate. In addition to port storage, the steamship line will charge rental for the container.
* A table with a rough idea of the rates is posted below.
 If you need storage, it is best to know this in advance and to plan with the moving company in order to minimize the cost. There are other alternatives.
3. How long does it
take?
Delivery time: Ask your moving consultant as shipping times will vary depending on your location and time of the year. We have outlined below a probability schedule based on past experience to give you a basic Idea of how long it takes.
Delay factors:
High traffic of containers arriving to the destination.
Port Congestion or Port strike
War or other security issues that may affect the port
Lack of labour, trucks or containers (especially in the summer).
Lack of space on the shipping vessel.
Overbooking of the vessel.
Once the shipment arrives , allow some time for delivering full containers and about 2 weeks for less than full containers. It is best to communicate your preferred delivery date with your moving consultant. However, during the summer, it may be difficult to get the exact desired delivery date.
It is better to be flexible. Work with the coordinator. If you cannot accept your shipment at the offered delivery time after clearing customs, this may result in additional storage and demurrage charges.
Customs Inspection
Customs inspection normally happen randomly at a rate of every 1 to 20 shipments.
Charges due to inspection consist of the actual examination and the warehouse handling fees.
6. FAQ (Frequently Asked Questions)
How soon should I book the moving date?
The sooner the better and especially in the summer when crews get booked up quickly. In general, it is best to book at least 6 – 8 weeks prior to your packing date and 8 – 16 weeks before a summer packing date.
How much should I tip the movers?
This will depend on the size of the shipment and is someone a personal preference. We see that on average, the crew will get 3-6% of the move cost excluding the insurance cost at the Origin and 3-6%% at the destination.
After the survey is done, Can we change the quantity of what we ship?
Clients change their minds after the survey and sometimes ship significantly more or less than what they indicated on the first survey. You must understand that the quote / Contract is based on what the moving company saw during the survey. If the actual volume is different, the rate will be adjusted accordingly. It is VERY important to know, ahead of time, how these changes will affect the rate. Ask the mover to indicate what the rate for additional volume would be on his contract.
What is an inventory list and who prepares it?
In inventory list is an accounting documents that accounts for all the items that are being shipped. This list indicates the content of each box, the condition of the items being packed and the destination room of each item.
This document is submitted to customs for evaluation. It is important to have a nice professionally list printed by the company that is packing so customs can identify the packing company and the content.
Items marked as PBO (Packed by owner) are marked as such when the client packs himself. This information is also conveyed to customs.
Can we use the space in our furniture so save space?
We always recommend against it. There are 2 problems. 1. The furniture becomes very heavy. 2. There are more chances of damages. If the furniture is very solid (Not engineered wood type furniture), we allow items such as pillows and light blankets in.
If I have a full container and am not using all the space, Can I sell some space to others?
Absolutely NOT. It is illegal to do so. In addition, you are assuming full responsibility of the content of your container. This may become a criminal issue if items such as drugs, weapons and other items are found..
Do I have to insure my shipment?
We always recommend to insure your shipment.
We recommend to insure your goods based on a replacement value + Shipping. In this you are covered good enough in case of a catastrophe.
If you do not insure your shipment, potation charge can arise in case of damage to the vessel carrying your shipment.
Remember that every insurance policy has a deductable
I heard horror stories about surprise cost at the destination. What are these?
Some companies try to attract clients with very low rates. They will always leave a part of their contract ambiguous. For example: "Port fees" or "THC" (Terminal Handling Charges), are excluded. The problem starts when there is no figure associated with these port fees or THC. Make sure when you sign a contract, you understand EVERYTHING about it. Do not leave room for surprises.
Other than that, you should understand that many things can go wrong. Please read the "Rate should exclude" section below.
Mattress Sizes:
| | | | |
| --- | --- | --- | --- |
| Mattress Type | Americas | U.K. | E.U. (Continental) |
| Crib / Toddler | 27+1⁄4 × 51+5⁄8 in (69 × 131 cm) | 27+1⁄2 × 55 in (70×140 cm) cotbed | |
| Cot/Mini Single, UK: small single | 30 × 70 in (76 × 178 cm) | 30 × 69 in (76 × 175 cm) | |
| Modern Cot | 30 × 74 in (76 × 188 cm) | | |
| Twin/Single (UK: single) | 39 × 75 in (99 × 191 cm) | 36 × 75 in (91 × 191 cm) | 90 × 190 cm (35 × 75 in) |
| Twin/Single XL | 39 × 80 in (99 × 203 cm) | 42 × 75 in (107 × 191 cm) | |
| Double/Full, UK: small double | 53 × 74 in (135 × 188 cm) | 48 × 75 in (122 × 191 cm) | 140 × 190 cm (55 × 75 in) |
| Double/Full XL, UK: double | 53 × 80 in (135 × 203 cm) | 54 × 75 in (137 × 191 cm) | |
| Queen | 60 × 80 in (152 × 203 cm) | | 160 × 200 cm (63 × 79 in) |
| Olympic/Expanded Queen | 66 × 80 in (168 × 203 cm) | | |
| California Queen | 60 × 84 in (152 × 213 cm) | | |
| King (UK: King) | 76 × 80 in (193 × 203 cm) | 60 × 78 in (152 × 198 cm) | 180 × 200 cm (71 × 79 in) |
| California King | 72 × 84 in (183 × 213 cm) | | |
| Super King (UK: Super King) | | 72 × 78 in (183 × 198 cm) | |
| Grand King | 80 × 98 in (203 × 249 cm) | | |
Piano Types
• Upright – This is the tallest among the vertical
pianos, with a height ranging from 50 to 60 inches and an approximate width of
58 inches. This is the type of piano your great grandparents or grandparents
used to play. When cared for properly, it stands the test of time and maintains
its rich tone.
• Horizontal Pianos – Also known as grand pianos. They
are called horizontal pianos because of their length and the placement of their
strings. Grand pianos are said to produce finer tones and has the most responsive
key action. There are 6 basic types:
• Petite Grand – This is the smallest of the horizontal
pianos. It ranges in size from 4 feet 5 inches to 4 feet 10 inches. It is
indeed small but still powerful.
• Baby Grand – A very popular type of piano which ranges
in size from 4 feet 11 inches to 5 feet 6 inches. Baby grands are a popular
choice because of their sound quality, aesthetic appeal and affordability.
• Medium Grand – Larger than the baby grand at around 5
feet and 7 inches.
• Parlor Grand – These ranges in size from 5 feet 9
inches to 6 feet 1 inch. The parlor grand piano is also called living room
grand piano.
• Semi concert or Ballroom – Next size up from the Parlor
Grand piano, it is approximately 6 feet 2 inches to 7 feet long.
• Concert Grand – At around 9 feet, this is the largest
of all the grand pianos.