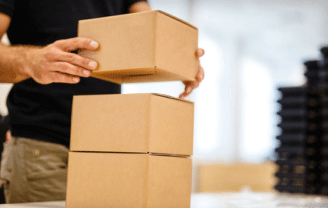 When you are moving to a different country, your goods are not always under the supervision of one entity and therefore it is recommended to purchase an umbrella insurance coverage.
Insurance is optional but recommended for your shipment. There are several insurance options with different coverages. Ask your moving consultant what is best for you.
There are 2 types of insurance:
1. Total Loss: Relatively low cost and only insures against total loss of your shipment. This option is extremally limited to what it covers and is typically not recommended.
2. All Risk: Higher cost and only available when the mover packs for you. This is a more comprehensive insurance that also includes coverage of damage to your goods. We always recommend this type of insurance.
Note that there is usually a deductible in the insurance policy. Consult with your moving coordinator for more information. 
Note – If you choose not to insure your shipment, your shipment will not be covered for any loss or damage. In addition, you may be subject to charges under marine law, in the event that damage accrued to the shipping vessel.
This is called "General Average".
Valued Inventory: You should prepare a list of your goods with their value.
The insured value is something to consider seriously. On one hand, the higher the insurance value, the higher the cost to you. On the other, you want to have enough insurance to save you from catastrophes. Some insure the cost of their goods at current value. However, it is recommended to use the replacement value when insuring. This means that in the event that you do not get your container, you will have adequate funds to purchase and replace what you have lost. Keep in mind that the replacement value of your goods in some countries may be significantly higher than in others.
Please note, insured art over a certain value will need to be accommodated by a receipt or a professional appraisal.
In the event of a claim, you will have a limited amount of time to register your claim.
You will need to provide the insurance company with all supporting documents including photos. The insurance company may send an appraiser to assess the damage.
PBO (Packed By Owner) boxes will not be insured for damage as the insurance company has no reference to the condition of the items packed prior to packing. They will only be covered on a Total Loss basis as
described above. We recommend you leave these boxes open and make sure the packers inspect and repack as necessary. Depending on your contract, there may be extra charges associated with this.
If you require storage, you will need to add storage rider (Extension) to your insurance policy while in storage.
Why Should I Purchase Transit Insurance?
Moving companies typically limit their liability to 10-60 cents per lb. In the event of damage, it is highly unlikely that this limited liability would provide adequate coverage to repair or replace your damaged items.
For example, should your 5 lb. laptop computer get damaged and cost $1,500 to replace, your move would only be liable for the following:
5 lbs x $0.60 = $3.00
Although your moving company will take every precaution to ensure your shipment arrives safely, accidents do happen. Even the most qualified movers encounter occasional claims for loss or damage. Purchasing "all risk coverage" indemnifies you for full replacement at destination.
Why Should I Complete A Valued Inventory?
A detailed valued inventory is required to assess a potential claim for settlement. The settelmant will be based upon the declared value specified on the declaration, or the cost of replacement or repair.
Remember the Following:
Items not declared and valued are not insured
Pay attention to the moving specialist recommendations, if specific protection is required. (For example a customs wood crate for a glass top).
Take into consideration what your items will be worth at your new residence, not what they're worth before they're shipped.
If you're shipping a car, don't use it as a shipping container. Vehicles should ship empty.