Relocating and Moving Employees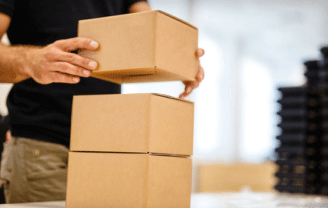 Relocating and Moving

Employees
At Orbit, we specialize in employee relocation services. We can efficiently manage the relocation of your employees in a manner which not only benefits your company, but your employees' well-being. We strive to make each and every corporate relocation a success, and we measure that success through customer satisfaction. With years of experience, Orbit has the global resources for moving and relocating your employees anywhere in the world.
In regards to employee relocation, our comprehensive services are unmatched. We realize how complicated corporate relocation can be, both for the business and the employee. We employ strategies to cater to your productivity and operational needs, yet still consider the employee's personal needs. Our corporate relocation process is streamlined and efficient, eradicating the stressful and taxing nature of moving and relocating your employees.
Employee Relocation

Specialists
No matter where your employees are relocating, Orbit can get them there. We have specialists all over the globe waiting to assist the moving and relocating of your employees. From full-service packing to customs clearance, our corporate relocation specialists can manage all facets involved with relocating your employees. There's nothing in the world we can't handle, and there's no place in the world your employees can't go.
We don't believe in a one-size-fits-all solution for moving and relocating your employees. Every circumstance is different, and specific moving needs are ever-changing. We personalize our employee relocation services to fit your needs; we do not try and mold your needs to our services. Regardless of the corporate relocation needs you have, we can devise an affordable plan for transporting your employees that works for you. We do not just consider you as a customer, but as an integral associate who collaborates with us throughout the relocation process.
Employee Relocation –
Worldwide Resources
Our worldwide resources for moving and relocating your employees are unmatched in the industry. We have the ability to provide you with all-encompassing moving services, outstanding customer service and a personalized move plan – even if your employees are halfway across the globe. We will stop at nothing to ensure that you receive the efficient, customized employee relocation you deserve, without the stress or strain.
Employee Relocation –
Minimal Disruption
Orbit knows what it's like to run a business; we've been doing it for many years. And as such, we designed our employee relocation services to not only be all-inclusive, but effective as well. When moving and relocating your employees, you do not want business halted or interrupted. Our streamlined employee relocation plan will not disrupt the productivity or functionality of your business, ensuring that the flow of commerce is maintained. We take the hassle of moving and relocating your employees and put the sole responsibility on our highly-trained and qualified professionals so your business does not suffer.
Employee Relocation Company of
Choice
We are accomplished at moving and relocating employees all over the world with our global system of resources. We deliver peace of mind to you and your employees during this time of transition. Our array of employee relocation services is diverse and can meet the ebb and flow of changing business needs. For moving and relocating employees, Orbit is the best choice.