As an International Moving company, Orbit International Moving Logistics Ltd and its superb worldwide network of professional alliances, provides exceptional services at competitive prices. Through our detailed Knowledge of international regulations, we offer safe, reliable and timely shipment Door to Door, to any city in the World. Whether you need land, air, or sea transportation, import, export, or deferred trucking, we work with you to handle every aspect of your shipment.
Orbit International Moving Logistics will find the most effective method of transportation from door to door at a reasonable price. We research and recommend the manner that will engage the agents who have an importance for doing a superior job. We understand your concerns regarding safety and the need to receive your shipment in the shortest amount of time. We work swiftly to smoothly through the maze of regulations and customs, cutting through the red tape that can delay your shipment.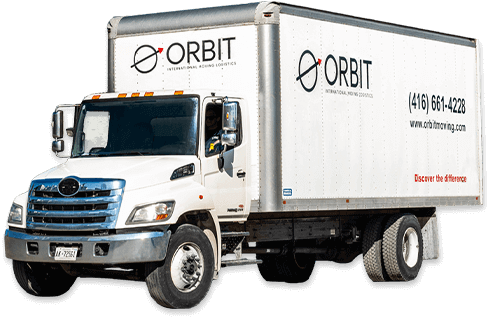 Every International moving company should be able to offer you the following services.
Preparation of export and import documentation.

All services at the destination that include customs clearance delivery and storage.

A computerized list of items being shipped as well as bar-coded labels designed to meet customs criteria around the world.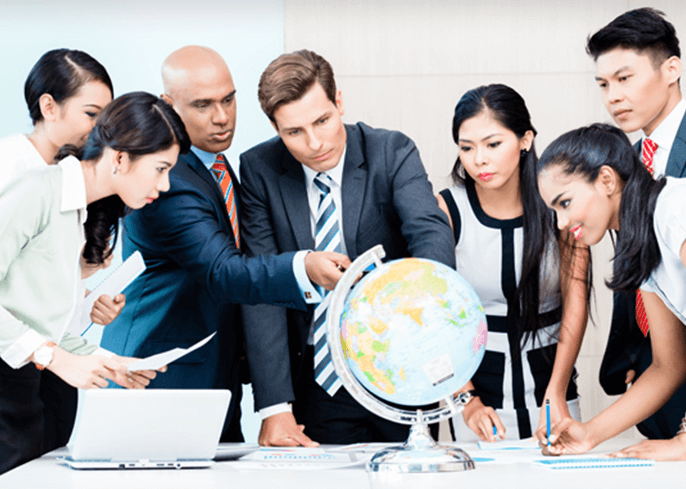 If there's anything more difficult than moving across Canada, it's moving worldwide. Adding to the burden of global relocation is the fact that few moving companies are capable of shipping your belongings worldwide, and even fewer specialize in international moves. Orbit is one of the
We recommend you get quotes from companies that are geographically situated in the same country that you are moving from. In today's market, many websites around the world have emerged offering services in areas that they are not event present in. Most of these websites sell your information to many other moving companies, which in turn, compete over your business based on a price point only. They need to fine "Creative" ways to present their quote to you and always leave some loose ends which will enable them to ask for an undisclosed fee later when the job is booked. When you do an international move, the rate you pay is important. However, there are more factors that need to be taken into consideration such as the quality of work, your moving coordinator, the quality of packing materials used to pack and wrap your goods, timely updates, qualified worldwide agents and knowledge if customs issues. These are just some of the factors.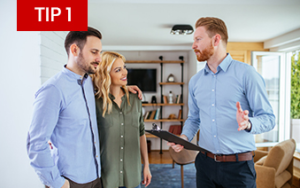 Volume, Volume, Volume this is where over 50% of the problems start for people moving overseas. The only person at the end of the day you can trust is yourself. If a company wants your move it is easy for them to give you a lower price by quoting on a lower volume. The common practice is to hold peoples effects until they pay a higher price based on a new volume once your effects are in the care of the moving company. You should deal only with a company which will give you a written authorization to examine the volume of your goods prior to shipping.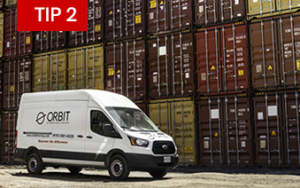 Does packing my things myself save me money? When moving overseas there is a good portion of the price is made up of origin services. Please note that Packing is not the only part of the origin costs. Origin costs can be broken down into packing of boxes, dismantling of furniture where needed, wrapping of furniture, loading of the shipment into a container or a truck, transport of the shipment to export terminal and documentation for insurance and customs regulations. Many people believe that if they pack their own boxes there are no costs to the moving company at origin. This is clearly False. Packing of boxes requires the material and the labor. If you pack the boxes you save on the cost of labor, but you give up the right for all risk insurance coverage on the items as well as taking a higher chance of a customs exam. In fact, some countries do not allow individuals to pack any of their possessions. They require a certified international moving company to pack and document every item that is being shipped.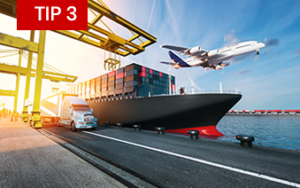 Items moving overseas are subject to much rougher handling conditions than any move being serviced by a truck. Ocean transportation is bumpy on the best of days. Most people have no idea what conditions container ships face on the oceans. If things are not packed correctly they have a higher chance of being damaged in the transportation. Experienced packing crews help reduce damage. It is that simple. All risk insurance covering damages when the items were packed by professional packing crews and the items where also witnessed by a third party to be in good condition. All items packed professionally will have a condition report on the packing inventory.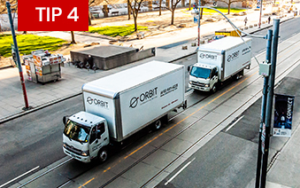 Understanding the time it takes for an overseas move to take place is very important. Keep in mind that each element takes time. The elements are: Packing, loading, transport to export terminal, export customs clearance, loading of the vessel, ocean freight, destination off loading, customs clearance and delivery to the new residence. All transit times are estimated and your shipment can be delayed for one or many of these reasons above.
Professional Packing Services
Then you entrust your move to Orbit, you'll enjoy peace of mind knowing that even your most fragile belongings will arrive at your destination in the same condition as when they left!
Professionally Trained Packers
Every member of our packing crews has undergone a rigorous professional training program to ensure proper use of our specially designed packing materials and has the knowledge and experience to pack your belongings securely and efficiently.
Specialized Packing Materials
Orbit uses top-quality, mainly recyclable, packing materials designed to provide the ultimate in protection for your belongings throughout your move. We carefully pack all of your belongings in clean, heavy-duty boxes, cartons and plastic covers and wrap your fragile items in soft, shock absorbing materials and specialized padding.
Technology
Orbit uses Voxme, a state of the art hardware/software system, to accurately record all the information we need to make your move efficient and error-free. Our on-site surveyors use handheld devices to instantly record an inventory of items to pack and move, determine the quantity of packing materials required, and provide you with an accurate estimate of the cost of your move. Voxme even prints shipping labels, creates standard transportation and customs documentation in any language, and takes photos of valuable objects for insurance purposes. We've invested in this innovative technology to ensure that your shipments arrive safely at their destination on time- every time.
Overseas Resolution
Orbit International Moving Logistics provides international shipping from origin to destination. Our knowledge of port services and our reciprocal arrangements with reliable forwarders enables us to move your cargo efficiently and safely. We take responsibility for securing all licenses and paperwork are in order and stay with your shipment until the consignee has received it.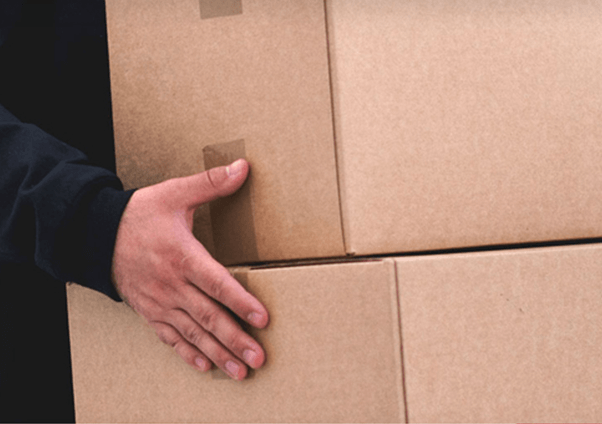 Professional Packing Services


Professionally Trained Packers


Specialized Packing Materials
Orbit uses top-quality, mainly recyclable, packing materials designed to provide the ultimate in protection for your belongings throughout your move.  We carefully pack all of your belongings in clean, heavy-duty boxes, cartons and plastic covers and wrap your fragile items in soft, shock absorbing materials and specialized padding.