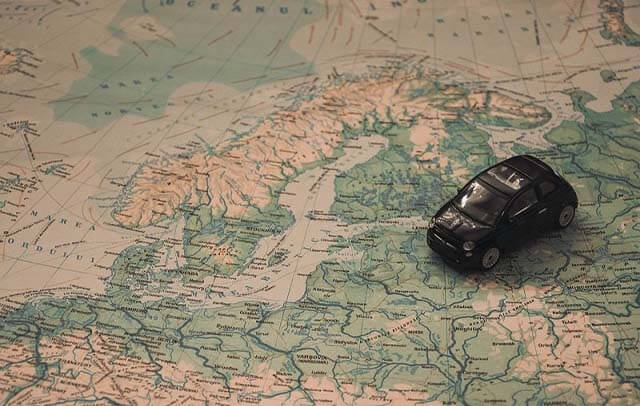 One of the best ways to save time is to outsource to experts, particularly something as complicated as a national or international move. Selecting the best company for your move will ensure the right fit and that everything arrives where you want it, when you want, and within your budget.
Look at Referrals
If your relocation has to do with work, see if they have a preferred company they use and ask to connect with someone else within the firm to get their feedback on whether they'd recommend the company. Expanding asks for referrals from online forums about personal moves as well as your social network can be a good starting point for getting connected to international movers. In addition to that, you can always turn to a Google search to see which movers specialize in your needs.
Price Comparison
The rule of three applies to securing quotes. Ensure that you seek out comprehensive quotes from at least three moving companies to get a handle on what is standard for services offered and prices. Read the fine print to make sure what's being offered is the same, and that you're getting coverage for the specialty services most important to you, i.e. packing and movement of musical instruments and customs for an international move.
Get Started Early
The early bird gets the worm. Starting earlier will give you the most flexibility with the best movers and will allow you to avoid additional surcharges for a rushed move. The best moving companies can provide you with a detailed checklist to help streamline your move and ease your stress levels.
Dotting the I's & Crossing the T's
The best movers will have license accreditations and memberships to showcase that they meet industry-wide standards. The FIDI (Federation of International Movers) is an industry standard for the top movers around the world. Other acronyms to look for include FMC, AMSA, IAM, DOT, OTI, and NVOCC. Ask your movers where they have affiliations, and while you're at it investigate their insurance policies to ensure you're covered should something get lost, broken, or damaged during your move. Look at reviews from people who have run into trouble in their move and how the company responded and resolved the situation when things went wrong.
Tracking
We live in the age of information. Find out if you can get real time tracking from your company to ensure you know where your packages are throughout the process. Many people find that selecting a mover with this service puts their mind at ease.
Buyer Beware
If your quote seems too good to be true it may be. Verify the company's address and how long they've been in business to ensure they are a legitimate mover. Because you have researched several quotes, you'll have a good idea what is industry standard for your move in terms of deposit and timeline and will be able to make an informed decision. Businesses who have years of experience under their belt have the expertise and contacts to help make your move as smooth as possible, and a proven track record.
Orbit International Moving Logistics Ltd.: Your International Moving Expert
We have over a decade of experience moving customers around the world. Some of our customers like us so much, they've used us more than once. Why did they come back to Orbit? Our customer service is what sets us apart – customer service representatives answer every question, no matter how small, and our moving crew shows up on time with all the materials they need to get the job done correctly the first time. To learn more about Orbit, call us at 416-661-4228.