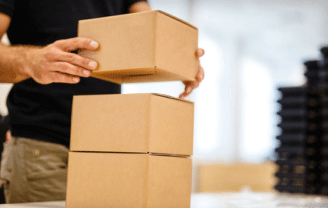 All-inclusive and up-front price:
Instead of hiding and inventing fees to make a quote look more "attractive", we will offer a competitive quote and tell you the cost of your move – upfront!
Your very own dedicated moving coordinator:
Instead of talking with office personnel, we believe that you should have one contact person, who is always aware of your needs and can control all the personnel to make your move successful.
Customized move:
We will tailor the appropriate package of personnel, materials trucks, and equipment for your international move.
Full service:
We provide packing, wrapping, marking using the latest technology, floor protection, custom wood crates, shipping, customs clearance, unpacking, assembly and/or disassembly, disposal.
We perform thousands

of successful international moves
What sets us apart is the level of service we offer our customers. We provide free, no-obligation estimates, listen to your concerns, and find the best solutions suited to meeting your relocation needs – whether you're moving your family, your business or just your products.
As one of Canada's top international moving companies, we have established an extensive worldwide network of agents who share our passion for customer satisfaction. It is through this network of exceptional partners that we provide our customers with the highest level of service from departure to arrival.
Orbit International Moving Logistics is a proud member of IAM – International Association of Movers and CAM Canadian Association of Movers.
Thanks to our solid reputation for providing outstanding service to our customers, we've built our business on steady referrals and repeat customers. Try Orbit international moving once and we're confident that you'll use us or refer us again!
Outstanding Customer Service
Whether you're moving locally, long-distance or internationally, Orbit offers a full range of services to make your move completely hassle-free. We take care of every aspect of your relocation so you don't have to! By providing exceptional customer service to each and every client, we've built our business on steady referrals and repeat customers, and we're confident you'll enjoy our services too.
Reliability
Orbit movers always arrive on time, with the right trucks, the right equipment, the right packing materials and the right team. Our goal is to make your move completely stress-free.
Training
Orbit has built a strong team of dedicated and highly trained professionals. Every team member must undergo our own professional training program and satisfy our rigorous standards before ever being sent out on a job. With Orbit, you never have to worry about your belongings being handled by inexperienced movers. Every member of our packing crew will ensure proper use of our specially designed packing materials and has the knowledge and experience to pack your belongings securely and efficiently.
Technology
Orbit uses Voxme, a state of the art shipping hardware/software system, to accurately record all the information we need to make your move efficient and error-free. Our on-site surveyors use handheld devices to instantly record an inventory of items to pack and move, determine the quantity of packing materials required, and provide you with an accurate estimate of the cost of your international move. Voxme even prints shipping labels, creates standard transportation and customs documentation in any language, and takes photos of valuable objects for insurance purposes. We've invested in this innovative shipping technology to ensure that your shipment arrive safely at your destination on time, every time.
Full Range of Services
Large or small, residential or commercial, local, long-distance or international (air road or ocean), Orbit offers a full range of relocation-related services, including helping customers find housing at their destination, packing and unpacking, storage solutions, commercial shipping, hotel and office set-ups, and much more.
Specialized Packing Materials
Orbit's trained representatives will provide you with a FREE, no-obligation estimate for your next move. Our unparalleled service and affordable rates make Orbit the obvious choice for your next move.
Free Estimates
Orbit uses top-quality, mainly recyclable packing materials designed to provide the ultimate protection for your belongings throughout your move. We carefully pack all of your belongings in clean, heavy-duty boxes, cartons and plastic covers and wrap your fragile items in soft, shock absorbing materials and specialized padding.