Toronto International Moving Services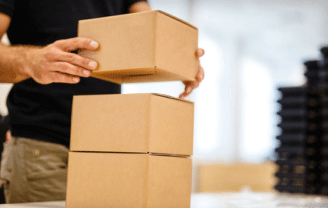 Every household move is unique.
Orbit is one of North Americas top professional household movers, our personal approach to moving is unique to every move since all clients are different.
No two household moves are ever the same. If you have a concern with household moving services, we adopt that concern as our own and begin working toward a moving solution that's right for you.
Whatever the moving needs might be, with Orbit International moving logistics, no concern is ever undermined and no request is out of reach.
Household Movers

– Do it right, get A Professional
When making the important decision of moving, it may seem as though doing it yourself is the most budget friendly option. However, after all factors are considered, hiring professional household movers may be the more cost-effective solution. During a self-move, you are responsible for not only the cost of the rental moving truck, but for time spent, tolls, gas, lodging, food and other expenses.
Household
Moving Services
To make sure your input and involvement are part of the moving process, we've put together a unique array of household moving services and protection options that will help you navigate your move. We also encourage you to learn more about the household moving process.
Even if your moving needs go beyond a local relocation, Orbit can successfully handle your long distance moving. Entrusting an interstate move with North American Van Lines guarantees you a full range of moving services managed by qualified, professional movers.
Household
Moving & Storage
The need for household moving storage often arises when transitioning between homes. There are endless reasons as to why people use moving storage to house some of their belongings during a transition. At Orbit, we are a moving and storage company offering the most convenient and efficient moving storage facilities.
Household Moving
Company of Choice
When choosing Orbit International Moving Logistics, you have a dedicated moving consultant who has an entire team to support you throughout your household moving. Our training emphasizes a personalized approach, respect, care and attention to detail. Every employee is committed to doing whatever it takes to make your move right.