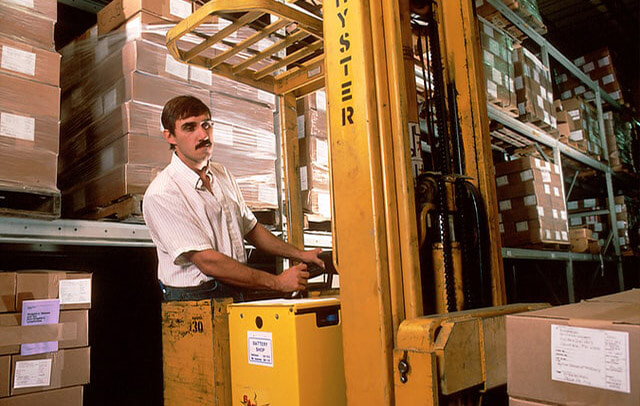 Not all moves are as simple as from point A to point B, particularly when you're dealing with the logistics of a long-distance move. Employment contracts, finishing up an academic year, or waiting for paperwork to come through can all mean a staggered move schedule, as can staging a house for sale, and working with differing closing dates on a home. This is where short-term storage solutions can help simplify your life.
What is Short-Term Storage
Short-term storage is usually a storage solution for three months or less but is often flexible enough that it can be extended when life's little hiccups present themselves. Some people end up using temporary storage for 3-6 months and beyond, depending on their needs.
Why You Need Temporary Storage
Storage space isn't just for treasure hunters on reality TV, it's practical for many stages of a move. Storage space provides a solution for customers with needs such as home renovations, moving (both locally and long-distance or overseas), estate planning, those with kids coming home from university for the summer, or staging a home for sale. Temporary storage is designed to be relatively short term, convenient, and to help simplify your living situation. Storage contracts can be as short as a month, extended as needed, and include containers that can be easily shipped for a move.
Traditional Storage Units or Storage Shipment Containers?
The right storage option for you will usually be dependent on the type of life transition you're about to make. Generally, a fixed storage unit is cheaper than a portable storage solution, but the convenience of storage pods makes up for the price in many cases. Pods can be delivered to your driveway for you to fill at your convenience, and arrange for a pick-up time (and delivery time and location) that works best for your schedule.
Figuring Out What You'll Need
Moving and storage experts can easily help you determine what size units you'll need to ensure you have the right size space to store and ship your goods. They can also offer customized supplies like boxes and protective wrap to make sure your items remain safe in storage and in transit. An expert team can also help you determine what items go into which unit for priority of shipment and for ease of access (in case you need to access items before your move), as you require them. If your moving timeline or storage needs may change, it's worth it to research flexibility ahead of time to make sure that you can extend your storage contract into the future.
Is SIT The Best Option For Me?
SIT simply stands for Storage in Transit. This means that if you're hiring a moving company anyway, they can help take your old items out of your home, store them for a predetermined amount of time, and then deliver them to your new home.
Let Your Storage Provider Know What They're Storing
Some items such as electronics, antiques, or art may be more prone to damage than other items, like a family couch. Let your storage team know about any specialty items you are storing and/or moving so they can arrange for temperature and humidity controls within your storage unit if needed. Reputable storage and moving companies will be able to provide you with insight into their systems for security and insurance to make sure your items are safe and well taken care of, during every step of your moving and storage process.
Making the Right Choice
Like any big investment, it's recommended that you compare a shop and find the plan and company that best meets your needs. A lengthy move that requires storage and shipment is challenging enough. By doing the research ahead of time you can rest easy knowing your personal items will be stored and shipped safely.
Orbit International Moving Logistics Ltd.: Your International Moving Expert
We have over a decade of experience moving customers around the world. Some of our customers like us so much, they've used us more than once. Why did they come back to Orbit? Our customer service is what sets us apart – customer service representatives answer every question, no matter how small, and our moving crew shows up on time with all the materials they need to get the job done correctly the first time. To learn more about Orbit, call us at 416-661-4228.