Pets are a part of our families, bringing us joy and comfort each day. Pet owners everywhere know that there is nothing better than returning home after a long day at work to a wagging tail and a big sloppy kiss. Moving to Portugal doesn't mean that you need to say goodbye to Fido, Fluffy, or Polly.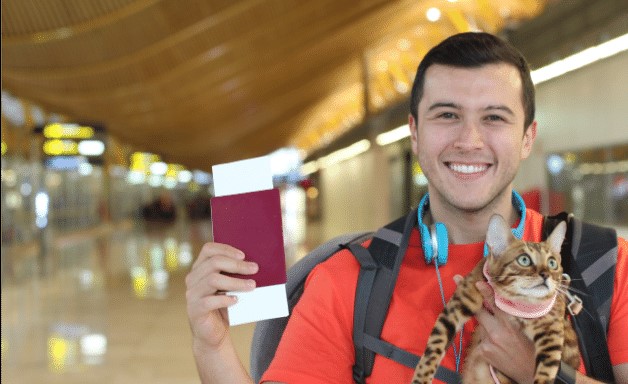 What you Need to Bring Your Pet to Portugal 
Like any international move, being prepared for moving your pet will save you time and hassle. You will need the following to bring your pet to Portugal with you: 
Your pet must be at least three months of age 

Your pet must have a microchip (with a 15-digit microchip) note: a tattoo identifier is permitted for dogs born before July 3, 2011 

Your pet will need an international health certificate provided by your accredited local veterinarian before you leave 

Proof of up-to-date anti-rabies vaccination 

You must schedule and pay for a Veterinary Expert Examination at an approved Travellers' Point of Entry (cost is approximately 30 Euros for one animal, 50 Euros for two or more animals) 
Quarantine 
Portugal does not impose a quarantine for pets, provided you meet the requirements outlined above. This is applicable for cats, dogs, and ferrets.  
The Fine Print 
If you and your pet are moving to Portugal from a country that is deemed to be a "high-rabies" country (i.e., China, Lebanon, Laos, Malaysia) your pet must wait at least 30 days after their rabies vaccination before receiving a rabies titer test (a blood test veterinarians use to minimize risks of infectious diseases and limit unnecessary vaccinations) determining its health and unrestricted entry into the country.  
Pet owners need to make sure they arrive in the country within five days of their pet's arrival, or this will be treated as a commercial move, involving additional fees and regulations. 
Your pets must arrive in Portugal in one of the following cities to receive their examination: 
Faro 

Funchal 

Lisbon 

Oporto 

Ponta Delgada 

Terceira Island 
Potentially Dangerous Breeds of Dogs 
There are breeds of dogs that are deemed dangerous or potentially dangerous, that will face additional requirements to be permitted into Portugal.  This would include verifying that your dog is officially recognized in a stud book, signing a statement of responsibility, and/or confirming a limited stay in Portugal (often less than four months). 
Dogs on this list include: 
Pit Bull Terrier 

Rottweiler  

Argentine Great Dane 

American Staffordshire Terrier 

Staffordshire Bull Terrier 
Birds, Reptiles, and Fish, Oh My! 
Specific permits are needed for birds, particularly members of the parrot family. Birds will need to go into isolation for their first 10 days in the country and be tested for the Avian Flu, three days following their arrival.  
Invertebrates, tropical fish, reptiles, amphibia, and mammals including rabbits are not required to provide proof of a rabies vaccine but must have a health certificate from a veterinarian to enter Portugal. If you have an unusual pet, you should check in with the Portuguese authority to find out about any additional requirements, rules, and documentation required to move your pet.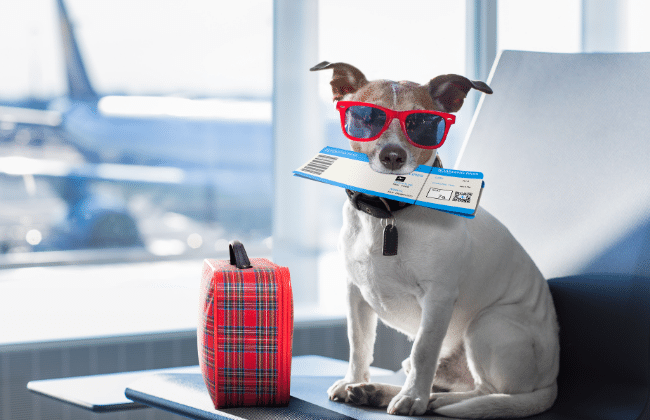 Shipping your Pet 
If you are travelling a long way beyond car or ferry, you must ensure your animal travels under the care of pet moving professionals. Look into several companies, checking references and online reviews, to pick the pet moving company that will work best for the needs of you and your pet. Some pets are permitted to fly to Portugal with you, depending on the airline, as "accompanied baggage", but you, the owner, must be with them for the flight. If you think your pet may be a nervous traveller, plan with your veterinarian to arrange for natural remedies to help keep your pet comfortable for their journey.  
Plan ahead to ensure an easy move for you and your pet with the comfort of knowing that settling in post move will be easier with your trusty pet by your side! 
Orbit International Moving Logistics Ltd.: Your International Moving Expert
We have over a decade of experience moving customers around the world. Some of our customers like us so much, they've used us more than once. Why did they come back to Orbit? Our customer service is what sets us apart – customer service representatives answer every question, no matter how small, and our moving crew shows up on time with all the materials they need to get the job done correctly the first time. To learn more about Orbit, call us at 416-661-4228.