Many people from other, primarily English speaking, countries like the prospect of moving to Australia because it is simultaneously exotic and familiar. English is the official language of Australia, so there is the benefit of not having to learn a new language for many, with the knowledge that Australian society is multicultural. Here are some pros and cons to consider before moving to the country of the outback, koalas, and kangaroos.
Pro
Australians enjoy a high standard of living. This means that there are plenty of opportunities for work in major cities, as well as regional farming work, which will be particularly important if you are on a student visa and need to log some hours in this type of position. Many young people in Australia can make a liveable wage in Australia with a starting salary, with plenty of disposable income to enjoy.
Pro
Canadians aged 18-35 can take advantage of a Working Holiday visa to experience Australia with extensions up to three years.
Pro
Hate the cold? Australia boasts warm to moderate temperatures in most of the country, with regional differences, so you can plan your move or travel to align with the temperature that meets your personal preference.
Con
Housing in Australia can be pricey. While it isn't in the top ten in the world, it can certainly eat a hole in your budget, particularly if you're looking to buy in some hot spots like Sydney, Melbourne, or Canberra. Make sure you also factor in an increased price for food and utilities, as they're quite expensive in Australia compared to many other countries.
Pro
Australia offers student loans with flexibility, should you qualify. You can attend school on a loan, but only need to repay it when your salary passes a particular threshold, meaning you won't have student loan payments until you are more established and better able to manage them.
Pro
Australia boasts excellent healthcare with public access and at a lower cost, as well as a private system through insurance.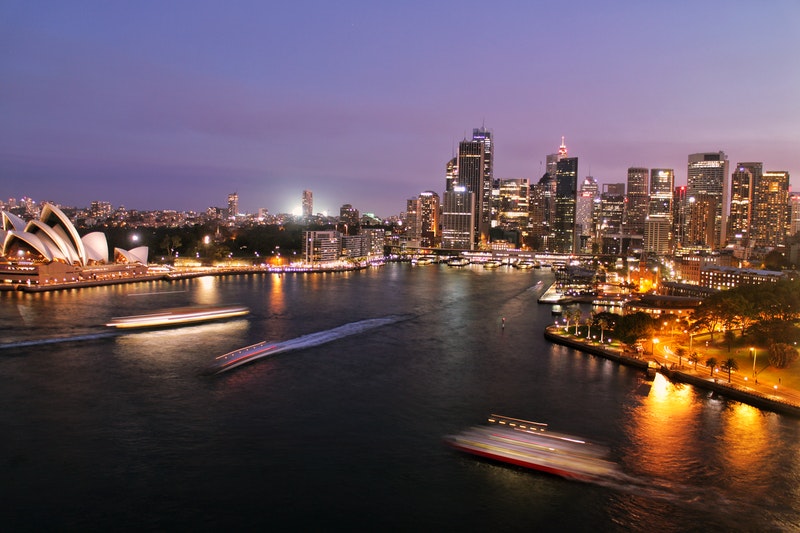 Con
Australia is vast and it can be quite expensive to travel within the country. Some have found that it is cheaper to fly to other neighbouring countries like New Zealand, Bali, or Vietnam than it is to travel within Australia itself.
Pro
Are you a sports fan? Australians love sports so there will be plenty to watch and play, which is also a great way to meet locals and other expats.
Pro
Australians are known for their warm, welcoming temperament, so it may be easier to meet friends here compared to other more reserved locales around the world.
Pro
If you're a retiree you will be able to enjoy many discounts on everything from restaurants, movies and haircuts, to housing.
Con
Australia is cut off from much of the rest of the world, so with this move there won't be any long weekend trips to visit friends and family in Europe or North America. In addition to this, it may be harder to arrange a regular phone or zoom catch up with friends and family. Australia has roughly a 15-to-18-hour time difference compared to much of North America, and roughly a 10-to-12-hour time difference from much of Europe. For those with limited funds or time for regular travel back home it may be best to take on a temporary visa while you acclimatize to Australia.
Orbit International Moving Logistics Ltd.: Your International Moving Expert
We have over a decade of experience moving customers around the world. Some of our customers like us so much, they've used us more than once. Why did they come back to Orbit? Our customer service is what sets us apart – customer service representatives answer every question, no matter how small, and our moving crew shows up on time with all the materials they need to get the job done correctly the first time. To learn more about Orbit, call us at 416-661-4228.