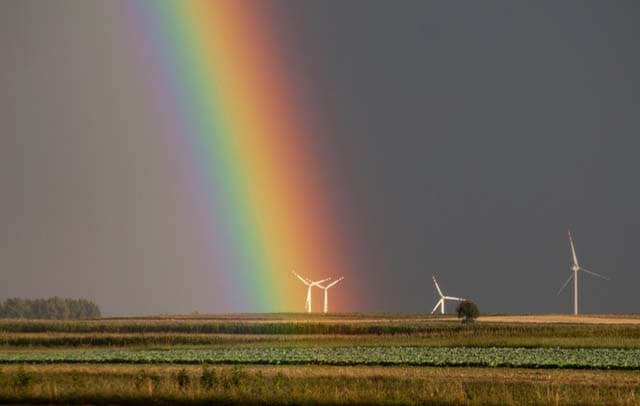 More and more South African farmers are turning towards Canada for greener pastures when it comes to working in the Canadian prairies. Many farmers and business owners in South Africa are selling their assets and using the money and their farming know-how to purchase their ticket and potentially farm land (or farm land rentals) in Canada, with Regina Saskatchewan high on the list of premium destinations. Business Insider reports one consultancy that specializes in these business visas for agriculture immigration to Canada has seen an increase in visa processing by as much as 15 times previous numbers. ​
Considering selling your farm in exchange for some Canadian acreage to tend? Here are 6 things to know about moving to Canada to farm.​
Canada Needs Farmers​
In 1931, one in three people in Canada were involved in the farming sector, but by 2016, only one in 58 were involved, making agriculture a primary 'in demand' sector. Since Canada needs farmers and their skillsets this makes immigration easier compared to other professionals looking to enter the country.​
A New Trend Emerging​
Today, as many as one out of every 14 Canadian farms is immigrant-owned. Most of these farms are in Prince Edward Island, Newfoundland, and Labrador. With the average income for farmers in Canada (post operation expenses) is approximately $69,000 per year, with many provinces reporting higher salaries than the average, this income is generous to live on, particularly in rural areas where rent and housing is lower compared to major city centres.​
Saskatchewan Is A Competitive Farming Hub​
The province of Saskatchewan alone boasts a total of 50,598 farms that are most famed for their production of grains. While farming used to be in the top three industries for this province's local economy, it's no longer the case, meaning that those with proven farming skills are even more necessary to this area. The Saskatchewan area has its own Provincial Nominee Program (PNP) which is in place to target international candidates who can best work specific categories of land vacancies that can't be fulfilled within the local (or Canadian) farming community. Farmers applying through the Saskatchewan farming stream must have a minimal net-worth of $500,000 Canadian to even be considered to farm this province's land. ​
The Strictest Province​
It's well-known that Saskatchewan has some of the most stringent rules in all of Canada in terms of farm ownership. These rules provide advantages to Canadian citizens and permanent residents, particularly when it comes to holding a title to farmland in excess of 10 acres. Work with those experienced in this province in order to look into any potential provincial exemptions that might apply to you.​
No Local Succession Planning​
Those looking towards building a family business they can pass on to future generations may have a leg up on Canadian farmers. Canada doesn't have enough young farmers to replace its steadily aging Baby Boomer population. A recent survey revealed that although the average Canadian farmer is 55 years old, less than 10 percent of Canadian farms have a written succession plan in place, for when they decide to exit the business. Those seeking a move to Canada would be well-positioned, particularly if they have a solid plan to grow and plant the seeds for the next generation of farmers. ​
Experience That Counts
​
South Africans, or any internationally experienced farmers who have proof of previous success in commercial agriculture operations and advanced English language skills may find easier entry into the country. Research into where there are gaps, whether it's in livestock or mixed-crop farming, may provide you with your ticket to Canada and building the farm of your dreams.​
Orbit International Moving Logistics Ltd.: Your International Moving Expert
​We have over a decade of experience moving customers around the world. Some of our customers like us so much, they've used us more than once. Why did they come back to Orbit? Our customer service is what sets us apart – customer service representatives answer every question, no matter how small, and our moving crew shows up on time with all the materials they need to get the job done correctly the first time. To learn more about Orbit, call us at 416-661-4228.​