Should it Stay or Should it Go? When getting ready to move, it's a good idea to de-clutter so you aren't taking anything with you that you no longer need; this is helpful when moving to another country, like moving to Dubai from Canada, you'll want to bring fewer heavy items with you. On the other hand, you may have some questions about what items you are permitted to take with you and what items should remain for the new owner. As you move out of your place there are also a few things that you are required to leave in your home. Here's a list of what must remain in the home, and what's nice to leave when you move out.  
Generally, if it was there when you moved in, it should remain when you move out unless otherwise indicated in your sales contract.  If you just purchased a new washer and dryer that you want to take with you, make sure this is noted in the sales contract so there are no misunderstandings. Appliances that are in the kitchen (fridge, stove, built-in microwave, ranges, dishwasher) or items such as your hot water heaters, or water softeners should remain in the home unless otherwise indicated, and be in good working order, as they can impact the price tag your home sells for, Also, if you are planning to move to Europe, from Canada to France for example, your appliances will not be useful to you as the voltage they require is not the same for appliances as they are in North America.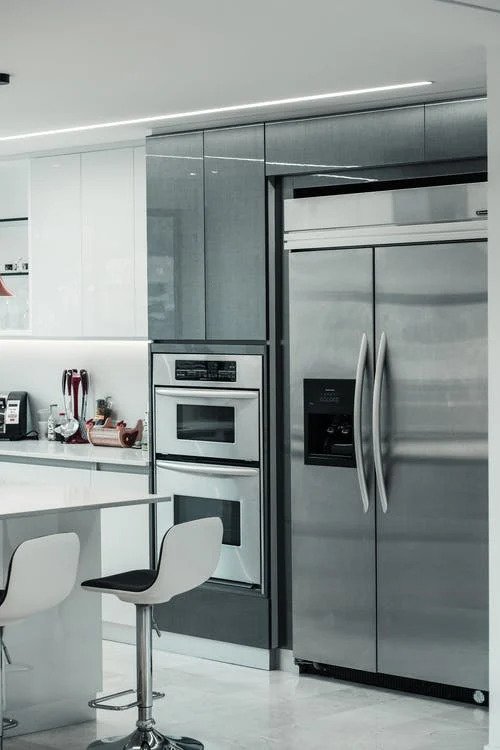 While you're purging old paperwork, remember to leave behind the owner's manuals for any appliances left in the home. This will make life easier for the new owners to troubleshoot any problems. If you have any maintenance documentation you no longer need, transferable warranty information, service contractors' contact information, or a regular maintenance schedule, leave this behind as well.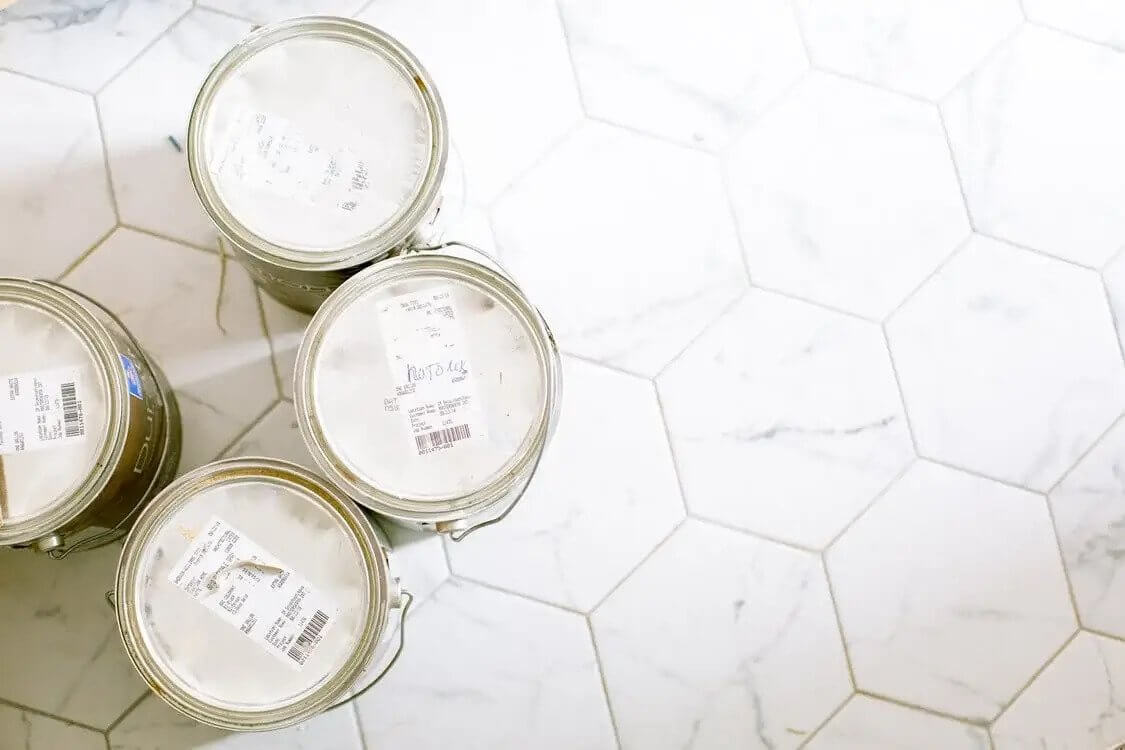 If you painted recently and have leftover paint in those colours, you should probably leave those behind. Make sure you store them in a space where there aren't massive temperature fluctuations and place them where they are easy to find. The new owners will appreciate being able to match and touch up any scuffs as they settle into their new home. 
Custom Built-Ins & Fixtures
A good rule of thumb is that if it's physically attached to the home, that's where it should stay. This includes built-in bookshelves, spice racks, shutters, blinds, custom-fit curtains, the knobs and drawer pulls in your bathroom and kitchen, and any specially made shelving in your cabinets and built-in drawers. If you have your heart set on the customized knobs and drawers you bought and want to take them with you (same goes for faucets and light fixtures) you must replace them with new ones before you go, and you should communicate this with the buyer and work it into the contract upon the sale of your home. If you have any wall mounts (such as TV or picture mounts) that you are not able to remove without damaging the wall, it's best to leave them in place.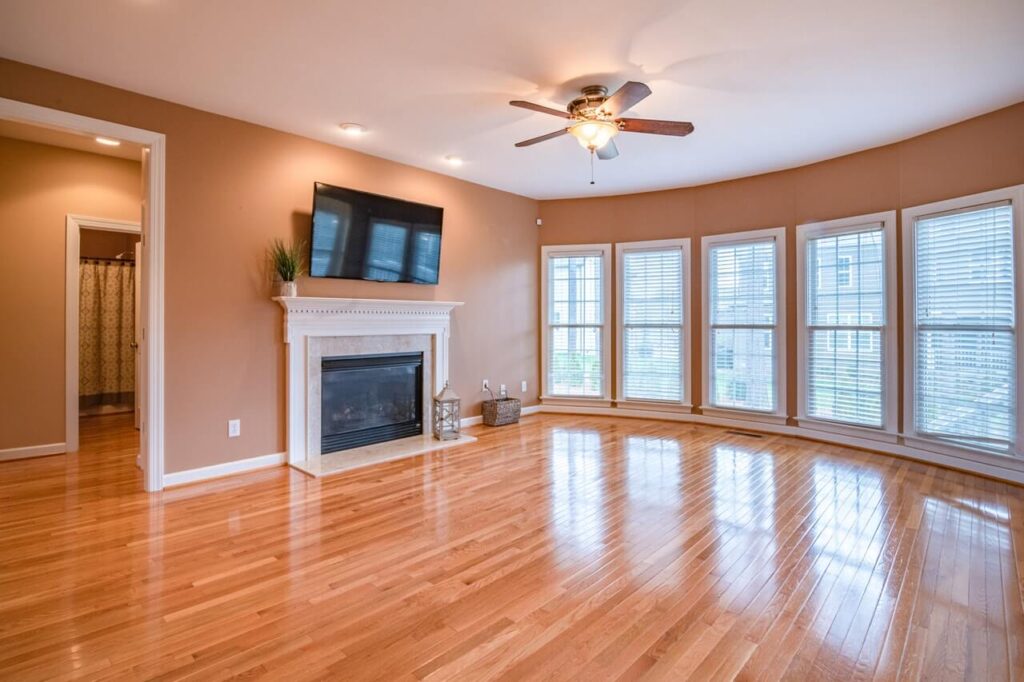 Mirrors 
Usually, bathroom mirrors will remain within the home. However, if they are just hanging and not permanently affixed to the wall, they can be removed by the owner. 
Alarm Systems & Detectors 
All personal alarm systems unless they are wireless should stay in the home. Safety items including smoke and carbon monoxide detectors should remain in the home, and the owner should check the batteries on moving day to ensure everything is in working order.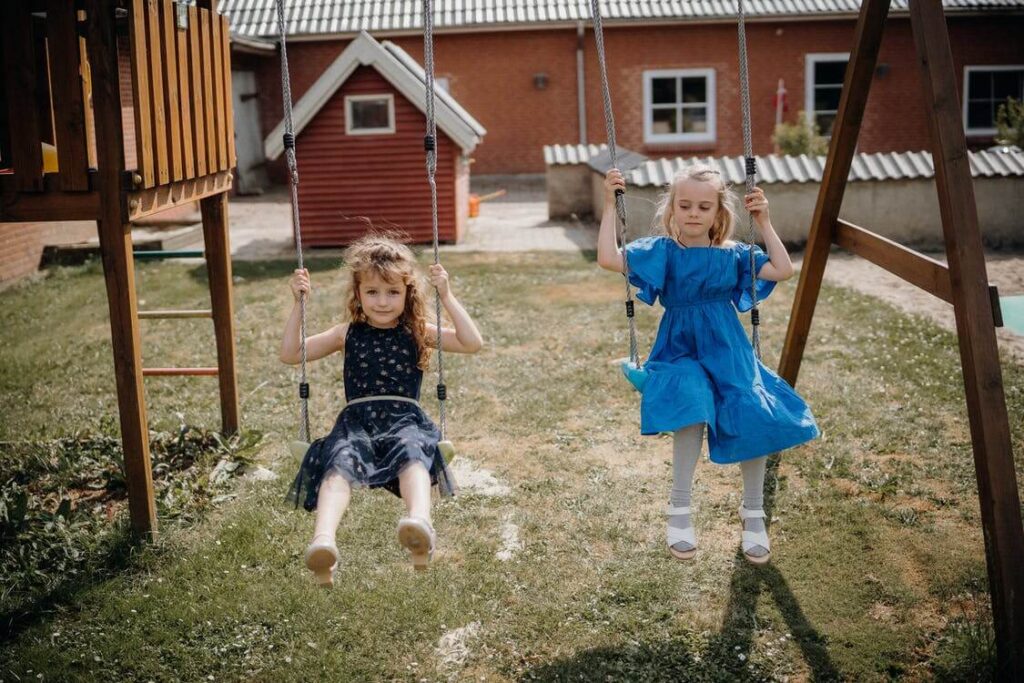 If it's Secured to the Ground, it Stays
Unless otherwise noted in your real estate contract, mailboxes, trees, shrubs, water features, and built-in sprinklers, should remain on the property. If you have a playground, treehouse, sandbox, or swing set on your property, and you notice that your buyer has children, offer to include them in the deal, and leave it behind. 
If in Doubt, Ask
To avoid too much back and forth consider creating a list of items that you want to leave behind and/or want to sell to the new owners. You can also ask your international moving company what most people decide to do with their heavier items, especially when moving to other countries. Customized stained-glass window panes or Murphy Wall Beds fall into a grey area and should be addressed directly to avoid any miscommunication. Also, remember to dispose of all your garbage and remove any junk from your property before you move. It is not the new owner's responsibility, so try to leave the home slightly better than you found it when you first moved in.
Orbit International Moving Logistics Ltd.: Your International Moving Expert
We have over a decade of experience moving customers around the world. Some of our customers like us so much, they've used us more than once. Why did they come back to Orbit? Our customer service is what sets us apart – customer service representatives answer every question, no matter how small, and our moving crew shows up on time with all the materials they need to get the job done correctly the first time.
To learn more about Orbit, contact us at 416-661-4228.