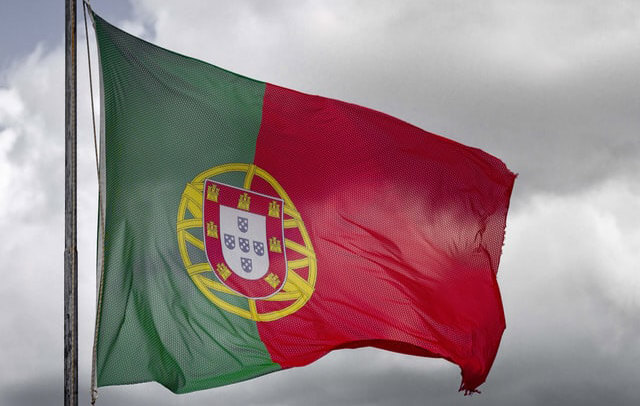 Portugal has become a top European travel destination. Recently voted as the best country in Europe by USA Today readers, it's no wonder that so many people who visit want to call Portugal home.
The three most popular North American expat communities thrive in the Algarve, Lisbon, and Porto – notably also the three most popular tourist hotspots in the country. In addition to these three primary choices there are also options for those who want to live somewhere with less of a vacation vibe. Finding the best places to live in Portugal as an expat is simply a matter of personal preference as there are many popular destinations to select from, no matter what you're looking for in your new home.
The Algarve
Many people love this bustling beach area on the Atlantic coast nestled between Faro and Sagres with thousands of expats calling this region home. What's not to love about golf, beaches, and warm weather? Expats, retirees in particular, tend to favour the areas near the beaches, so apartment developments here go for a higher price tag than other areas. One of the few complaints about this area, beyond the tourists, is that things can be a little slow in the winter.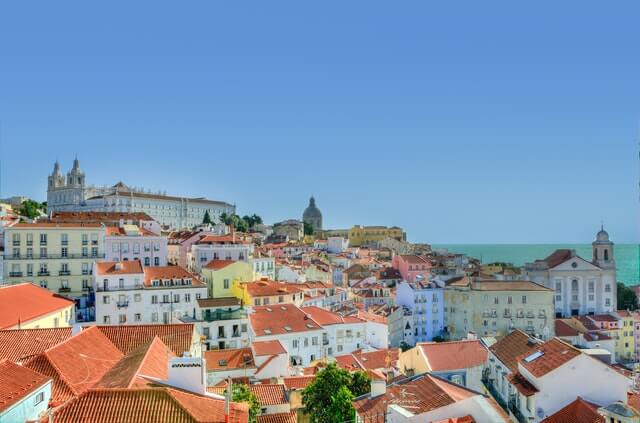 Lisbon
Want an ocean view? Lisbon is considered one of the best places to live in Portugal, near the sea and beaches. In true "European living" expats are often charmed by the cobbled streets and stunning architecture. This diverse city boasts 87 nationalities, so you're bound to meet people from "back home". Lisbon has shopping, a well-known nightlife, and fantastic shops that bring in millions of tourists every year. The thought of this many travellers can be a bonus for some, but a deterrent for others who want to experience a more laid back environment, particularly since the tourists also bring in some small crime and theft. Those who want to live in Lisbon but want to avoid living in the centre of a tourist hub area should consider looking into the neighbourhoods of Lapa or Campo de Ourique, Rato (extending up to Estrela) or Graca.
Porto
People love this medium-sized city for its architecture, culture, food, the Douro River, and the fact that it's less than an hour away from the sea. Those who want to avoid tourists can live on the outskirts of the city but can also enjoy Porto's own airport allowing expats to easily return to their homeland for holidays. Despite it being a popular place for expats and locals alike it has also been listed as one of the best places to enjoy retirement for less than 30K a year. The most popular expat neighbourhoods include just south of the city in Vila Nova da Gaia, sea-facing properties in Madalena and Lavadores, or Campanha near the city's centre.
Nazare
For a lower cost of living consider Nazare, with housing and restaurants having prices nearly 50 percent less than what's available in Lisbon. Love to eat farm to table? Nazare has small farmers' markets to enjoy fresh food on the regular. Nazare is best for those who genuinely want to experience small town life in Portugal on a budget.
Braga
Residents of Braga enjoy city life and proximity to both the beach and the ocean? Braga is the third largest and oldest city in Portugal. It's said to be elegant and filled with fancy boutiques and busy cafes. Since properties are rarely available in the old quarter of the city, expats have found laid back living by seeking housing in the northern quarter and areas near the University. Braga also is listed as one of the best places to retire in Portugal for under 30K. Those looking for more land can enjoy this by settling in one of the many towns and villages just on the outskirts of Braga, however some renovation work may be needed on any home in Braga because of the age of most buildings in the region.
Orbit International Moving Logistics Ltd.: Your International Moving Expert
We have over a decade of experience moving customers around the world. Some of our customers like us so much, they've used us more than once. Why did they come back to Orbit? Our customer service is what sets us apart – customer service representatives answer every question, no matter how small, and our moving crew shows up on time with all the materials they need to get the job done correctly the first time. To learn more about Orbit, call us at 416-661-4228.