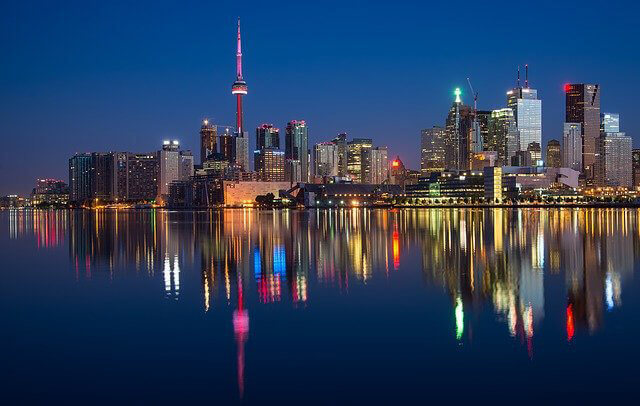 There are many reasons why you may be looking to move from France to Canada. One being the comfort of knowing that many Canadians speak French as either their first or second language, with over 80 percent of the Province of Quebec speaking French as their first language. Language aside, whether this move is about job opportunities, family, or a welcome change of pace, there are many ways you can make the move from France to Canada; here are a few ways to explore.
The Quebec Mutual Recognition Program
Language isn't the only reason so many people from France end up in the province of Quebec. A 2008 agreement between Quebec and France has made it easier for French citizens to follow their chosen career paths within this Canadian province. The Quebec – France Agreement on the Mutual Recognition of Professional Qualifications was designed to speed up the professional credential assessment of people from France, moving them to the front of the line, ahead of other people seeking a smooth transition into the Quebec labour force. The agreement recognizes professions such as: doctors, nurses, lawyers, engineers, and social workers, letting them begin work in Canada faster. This same agreement exists in France for Canadians wishing to make a similar move.
Interested in post-secondary education in Canada? This agreement extends to education for international students from France, providing them with access to the same, cheaper, local- Quebec resident tuition fee structures instead of the very pricey, international student fees for their education.
Express Entry
While working and living in Quebec may be more comfortable for those from France, Canada is actively seeking out French speaking immigrants to come to Canada and live in other provinces. The Government of Canada has an entire Express Entry program for those who speak French and hosts informational web conferences to explain the ins and outs of gaining Express Entry.
Young Professional & Working Holiday Programs
Many countries have reciprocal programs that encourage younger people to visit, explore, and work in Canada as a part of their Young Professional and/or Working Holiday Programs. Young adults from France (aged 18 to 35) can take up to 36 months to explore and work in Canada. Those who enjoy their time can extend their visit by looking into a study period in Canada.
Destination Canada Mobility Forum
Every year the Government of Canada in Paris and Brussels hosts a Mobility Forum to connect Canadian employers and organizations with highly skilled French candidates from many different professional fields. This free event is invitation only and a good way for interested parties to get an idea of what employment opportunities await them in Canada and begin the process of seeking work here. The 2021 events occur in late February to early March, with registration beginning in December 2020.
Canada Promotes Immigration from all Countries
While France has a leg up compared to many countries in the world when it comes to a relatively seamless immigration process, Canada also understands the importance of immigration surrounding their economy. This means efforts to make moving to Canada easier for everyone, particularly for young, skilled professionals is something on the top of Canada's agenda. Whether you're from France or another country and wish to move to Canada: Bienvenue au Canada!
Orbit International Moving Logistics Ltd.: Your International Moving Expert
We have over a decade of experience moving customers around the world. Some of our customers like us so much, they've used us more than once. Why did they come back to Orbit? Our customer service is what sets us apart – customer service representatives answer every question, no matter how small, and our moving crew shows up on time with all the materials they need to get the job done correctly the first time. To learn more about Orbit, call us at 416-661-4228.