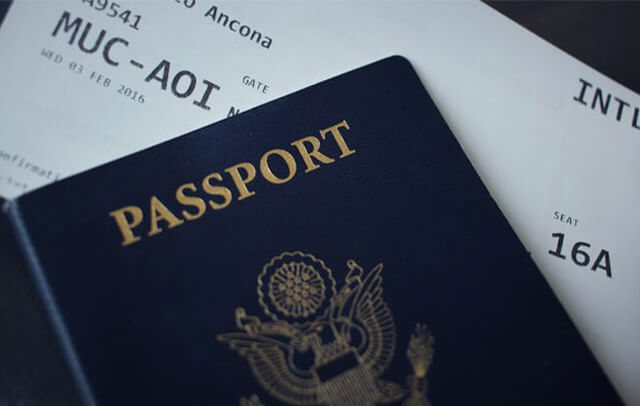 A lot of plans have been turned on their side thanks to the impacts of COVID-19. Family vacations and reunions have been postponed, as have grad trips, and the idea of taking a gap year backpacking around Australia or Europe needs to be paused for the foreseeable future. For those looking to relocate as a part of their career, things are also hazy, as regulations on travel for work and pending work visas vary from region to region, the company you work for, and whether or not you are considered an essential worker. Here are five ways COVID-19 may impact your work visa.
Pending Work Visas Already in Process
Those who had approval for work permits prior to mid-March, particularly those entering their new country employed in what are key or critical sectors, will likely be able to proceed with their plans close to their original schedule. People working in emergency services, health, transportation, agriculture, and food processing are the most likely to be allowed to enter under the scope of essential travel. In some rare cases employment roles are beginning remotely from outside of the country, allowing employees to start work but without international travel or a move.
Those Seeking Renewals
Renewals are still being granted, however more time is required for those who have not received visa extensions prior to the middle of March. It is best to submit your documents for renewals or permanent residency ahead of time anticipating delays, to ensure any staffing delays or additional screening requirements are met long before your visa expires. Those who lose employment during the pandemic may find themselves without status and are best to contact the appropriate visa bureau to see what this means for their working and living arrangements.
You Still Need to Apply
Anyone who has been invited to enter a country through their department of health or ministry of foreign affairs to assist in pandemic response is sure to see a timely or even expedited work visa process. People seeking travel back and forth across country borders will not be approved in most cases since many countries are requiring a 14-day self-quarantine for people entering the country prior to commencing work.
Travel From Higher Risk Regions
In mid-March the US President announced a travel ban for virtually all of Europe's Schengen area, which vastly impacts any work visas granted for anyone to the US coming from Austria, Belgium, the Czech Republic, Denmark, Estonia, Finland, France, Germany, Greece, Hungary, Iceland, Italy, Latvia, Liechtenstein, Lithuania, Luxembourg, Malta, the Netherlands, Norway, Poland, Portugal, Slovakia, Slovenia, Spain, Sweden, Switzerland, Ireland and the UK, in addition to existing travel bans in place between China and Iran. If you are seeking a work visa and are from any of these countries and plan on entering the US, expect delays.
Continued Education Abroad
Whether or not you'll be allowed to travel on a work, or in this case study, visa is likely impacted by how your educational institution is delivering programming and when you received your study permit. For example, international students in Canada who had been approved for a study permit before March 18, 2020 are allowed to enter the country. In many cases students who can learn remotely are encouraged to do so from their home country.
We have over a decade of experience moving customers around the world. Some of our customers like us so much, they've used us more than once. Why did they come back to Orbit? Our customer service is what sets us apart – customer service representatives answer every question, no matter how small, and our moving crew shows up on time with all the materials they need to get the job done correctly the first time. To learn more about Orbit, call us at 416-661-4228.