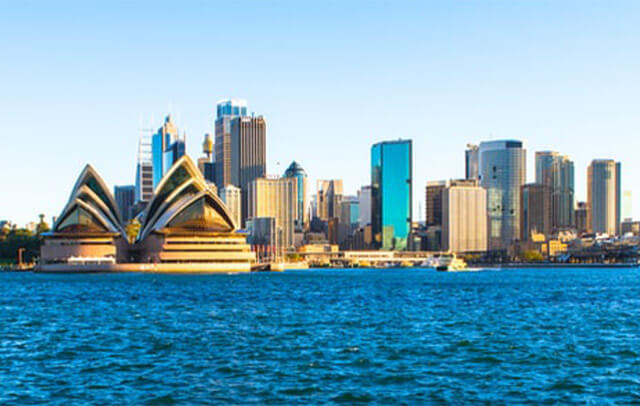 A move to Australia brings most to the other side of the planet. While a move to an English-speaking British colony may be of some comfort, the distance and differences between home and the land down under are plenty. Before you spread some vegemite on toast this is what you need to know.
Sort Out Your Visa & Work Plan In Advance
Whether you're going on a working holiday visa or are moving to an iron-clad permanent job offer, don't leave home until you have your paperwork in hand. For those on a working holiday visa, remember you'll only be permitted to work with each employer for six months. The holiday working visa will also require you to complete three months of regional (often farming related) work. If you want to extend your holiday working visa from one year to two, make sure you have your regional work completed early in your stay.
Expat Tip: Beat the heat on your holiday working visa by completing your regional work in the cooler months (often May through September).
Cash is King
Find out if your credit cards and bank account can still be used in Australia, and if not get some that will. Don't forget to call your bank and credit card company to report your move, otherwise your cards may get flagged and suspended for unusual activity, an unnecessary hurdle to overcome. It's also recommended you have enough cash in the bank to cover at least 6-8 weeks rent, since many accommodations require at least a four-week deposit.
Expat Tip: Bring less stuff and more cash. If you're travelling in the Outback, you'll have to pay a premium for food and drink. A tin of pop can even be more expensive if it's cold vs. room temperature.
Where to Live
Many outsiders assume that Australia is relatively small and warm; Australia is roughly the size of Europe, and small portions of Australia see more snowfall than Switzerland. Whether you're planning to travel during your stay or want to figure out what clothes to pack and where to settle based on your interests, seasonal preferences, and job opportunities this regional summary may help.
You'll see all four seasons in Melbourne, the second largest city in Australia, thanks to its oceanic climate (sometimes in the same day). Temperatures peak in the low to mid 40s°C in February and dip just below 0°C in July. Melbourne is known for fine dining, art, and is often selected among the most livable cities in the world.
Enjoy Sydney for mild winters and warm summers (think North American West Coast weather) with highs of 26 °C in January and lows of 8 °C in July. Sydney has a vibrant night life and wonderful beaches.
Brisbane has more of a tropical climate with 280 days of sunshine. This is the third most populated city in Australia with a diverse and quickly growing population.
Perth has hot and dry summers and wet and mild winters, and is famous for being one of the most geographically isolated large cities in the world.
Darwin's closeness to Southeast Asia makes it appealing to anyone who wants/needs to travel to Asia. This is the most northern major city in Australia and has a tropical savanna climate with both dry and wet seasons. If you like heat and culture this is the place for you.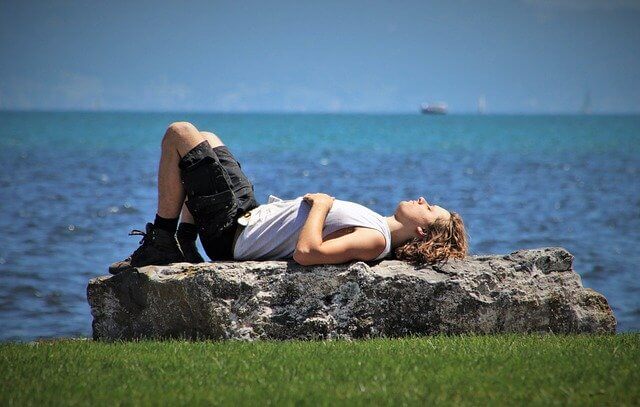 Expat Tip: Wear lots of sunscreen. Australia has one of the highest rates of skin cancer in the world. Make sure you look for "Reef-Safe" sunscreen to ensure you aren't impacting the aquatic life in the area.
Finding the Right Accommodation
Many find it's helpful to pre-book a hostel or place to stay in advance for a few weeks to allow them time to find a more long-term living solution suitable to their needs. Most Australian apartments are rented without furniture, so pack and ship accordingly. When searching for a place in a hotter climate, air conditioning is vital. Finally, if you're on a tight budget find out when the next "Hard Rubbish Day" is in your area. This is when locals leave large items, think furniture and appliances, out for collection and you can get yourself some used items for your home at no cost.
Staying Connected
Australia isn't known for public Wi-Fi or speedy internet services (it was ranked 50th globally for internet speed). If you're traveling the outback bring a map because as great as GPS is, you'll want a backup plan for places with spotty service. You may want to purchase a portable Wi-Fi router to save yourself headaches, and don't forget a portable cell phone charger and universal power adapter while you're at it.
Keep all these things in mind and you'll be ready to say G'day mate to Australia in no time.
Orbit International Moving Logistics Ltd.: Your International Moving Expert
We have over a decade of experience moving customers around the world. Some of our customers like us so much, they've used us more than once. Why did they come back to Orbit? Our customer service is what sets us apart – customer service representatives answer every question, no matter how small, and our moving crew shows up on time with all the materials they need to get the job done correctly the first time. To learn more about Orbit, call us at 416-661-4228.