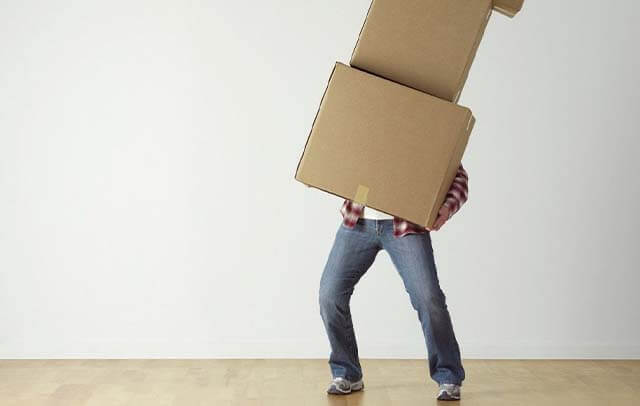 When you're preparing for a move, big or small, it's best to sit down with your budget and a calendar and figure out how and when everything is going to get done. If you're currently making a pros and cons list of the value of hiring a moving company, look no further. Your future self may thank you.
Get Organized
Moving isn't just about relocation, it's about setting yourself up for the best possible life as you settle in at your new destination. This means decluttering and figuring out both packing and storage solutions, a process professional moving companies are well-versed in. They can provide consultation, checklists, and connect you with their own network of other professionals to help keep your move organized and efficient. Years of expertise means that all your items will be carefully tracked and no steps or items will go missing.
Save Time
Experts in packing, moving, and shipping have all the right packing supplies, trucks, crates, and techniques to make your relocation as quick and painless as possible. When you rent a truck to move across the city, or across the continent, there are fuel and time costs as well as the time and effort put into making sure you have all the right supplies to get everything there in one piece. Sometimes breakable or sizeable objects will take up more room than expected, leading to lost time and additional costs. When you hire a professional, they'll give you a cost estimate that will include various options, such as by boat, air, or truck (where applicable). This way you can focus on other details like obtaining a work permit, sorting out school registration, or deciding on what colour to paint your new living room.
Save Cash
We all know the cliché adage, time is money. But in the case of moving this is literally true. People will often do the moving themselves because they think it will be cheaper. When you factor in the hours it takes to get supplies, pack, plan logistics, and physically move, along with the cost of the time, you might not be saving anything. This is particularly important when moving items like furniture that may become damaged on the journey. With a professional moving company, you can rest assured they have the expertise to pack and handle items so they won't break, and the insurance to pay for it should something suffer damage during the move.
Safety First
Movers know how to lift and manoeuvre just about anything, whether it's heavy or just plain awkward, without getting hurt. People who move themselves are often addled with back pain, a sore knee or worse, making it more difficult to unpack and get settled into their new home. By hiring an experienced mover, you'll know exactly where your heating pad is located, but you won't need to use it.
Expertise
Think about your job, the hours and time it took to master your craft, whatever it is. In his famous book, Outliers, Malcolm Gladwell talks about the 10,000-hour rule – one that suggests that by deliberately practicing something for 20 hours a week, for 10 years you can become world class at your craft. Think about the experience that comes into play when it comes to planning the logistics of a move and the value of a company, like Orbit International Moving Logistics Ltd. It offers an array of services including local moving, long distance moving, international relocation, international moving, heavy equipment shipping, storage solutions, professional packing services, and specialized packing equipment, all carried out by a highly trained and skilled crew of moving professionals. For a FREE estimate, Contact us today at (416) 661-4228 or info@orbitmoving.com
Orbit International Moving Logistics Ltd.: Your International Moving Expert
We have over a decade of experience moving customers around the world. Some of our customers like us so much, they've used us more than once. Why did they come back to Orbit? Our customer service is what sets us apart – customer service representatives answer every question, no matter how small, and our moving crew shows up on time with all the materials they need to get the job done correctly the first time. To learn more about Orbit, call us at 416-661-4228.