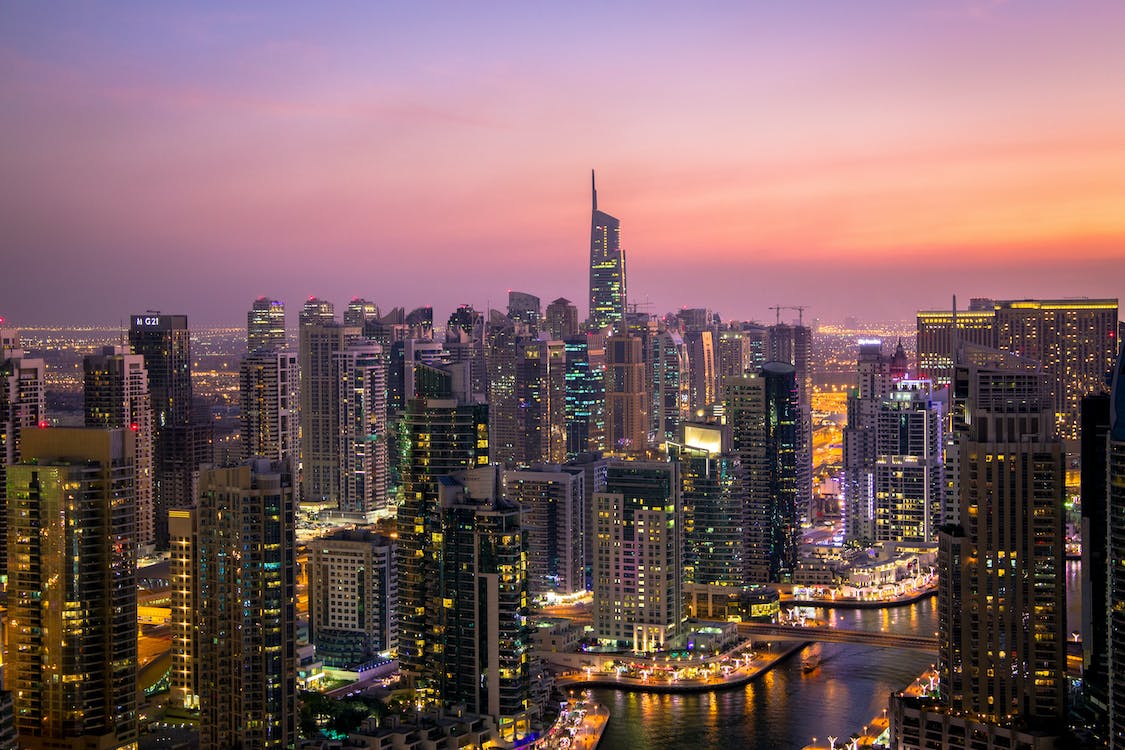 Over the past few years, Dubai and the United Arab Emirates (UAE) have become increasingly known for being a modern oasis, combining a luxury lifestyle, warm weather and lots of sun. UAE is such a popular expat country that the population of expats is five times larger than UAE nationals. If you are a Canadian citizen considering moving to Dubai from Canada, here's what you need to know. 
Is Dubai a Tax-Free Haven?
A compelling reason for the overseas move to Dubai is the lack of income tax. While you can easily earn tax-free income, there are other ways you will end up paying taxes. Dubai taxes some businesses at a very high rate, with oil businesses taxed a hefty 55 percent and a five percent tax on those who earn income through rental properties. Other ways that individuals incur taxation is through alcohol, tobacco, arms and ammunition, electricity bills, state-owned parking fees, road tolls, and a 10 percent entertainment tax at restaurants.  
Another source of Dubai government revenue is earned through expats who are charged at least 100 dirhams (just over 25 USD or 35 CAD) to renew their national Dubai identification and through tourist visa processing fees. 
Understanding Regional Rules
Before you submit your visa application, you must understand that the UAE government is made up of seven individual emirate states Abu Dhabi, Ajman, Dubai, Fujairah, Ras Al Khaimah, Sharjah, and Umm Al Quwain. Each state has a local government that may have specific relocation rules surrounding health insurance, housing specifications, and school regulations to navigate that may vary.  
The good news for those with long-distance moving plans for an employment relocation is that generally, UAE companies will help you secure an entry visa and have resources to help you with any local legal needs surrounding your move. To apply for any entry into the UAE, you must ensure you have a valid passport for at least the next six months.
Applying for a work visa
Every visitor coming to the UAE must get a visa or permit, also known as a pink card, before they arrive (unless they are from the visa-exempt Middle East countries of Bahrain, Kuwait, Oman, or Saudi Arabia). Work permits to gain entry to the UAE typically are for one to ten years, depending on the work contract and how in demand the applicant's skills are.  
With the official language of business being English, many Canadian citizens are already familiar with the language. However, you may need to prove that you are proficient in Arabic for longer-term residence applications. People with a strong skill set in the STEM sectors (science, technology, engineering, and mathematics) are in high demand and have many visa and career opportunities awaiting. 
Obtaining an investment visa
If you plan on opening a new business in the UAE, you may qualify for an investor visa with an investment of at least AED 70,000 (roughly 19,000 USD or 25,000 CAD). To apply for this visa, you may not work for another company. Foreign investors who commit to investing AED 10 Million (27,000 USD or 36,000 CAD) may be offered a ten-year visa.
Residence visa
Those with a valid UAE residence permit may sponsor visas for family members should they earn the minimum salary requirements. While no vaccinations are required to move to the UAE, many recommend getting shots for rabies and hepatitis A and B before they leave home. It should also be noted that you will be tested for Hepatitis and HIV as a part of obtaining your visa. Should you test positive, you will be denied entry and deported immediately. Those over 18 looking for a residence visa must pass a medical fitness test. 
Retirement visa
Those aged 55 or older may be able to apply for a five-year retirement visa, provided they make a significant property investment, and can show proof of adequate bank account savings and retirement plans. 
Student visa
Students 18 or older who want to study in the UAE may qualify for a longer-term visa of up to five years. To apply, you will need your acceptance letter, proof of funds (or a financial guarantor), and to pass a medical test. 
What Can't You Bring Into the Country?
Numerous items are restricted or prohibited in the UAE. Families with pets are allowed to bring a maximum of two pets into the country, and certain dogs that are categorized as fighting dogs will not be allowed. Alcohol is politely tolerated in the UAE, so you'll want to limit what you bring into the country. You may bring up to three months of medicine into the country and require a special Ministry of Health permit, even for what may be considered over-the-counter medicine in North America. Publications, text, or artwork that challenges the teachings of Islam are not permitted. If you want to bring personal religious texts of other teachings, doing so with discretion is recommended. 
Is Moving to Dubai From Canada the Right Fit for You?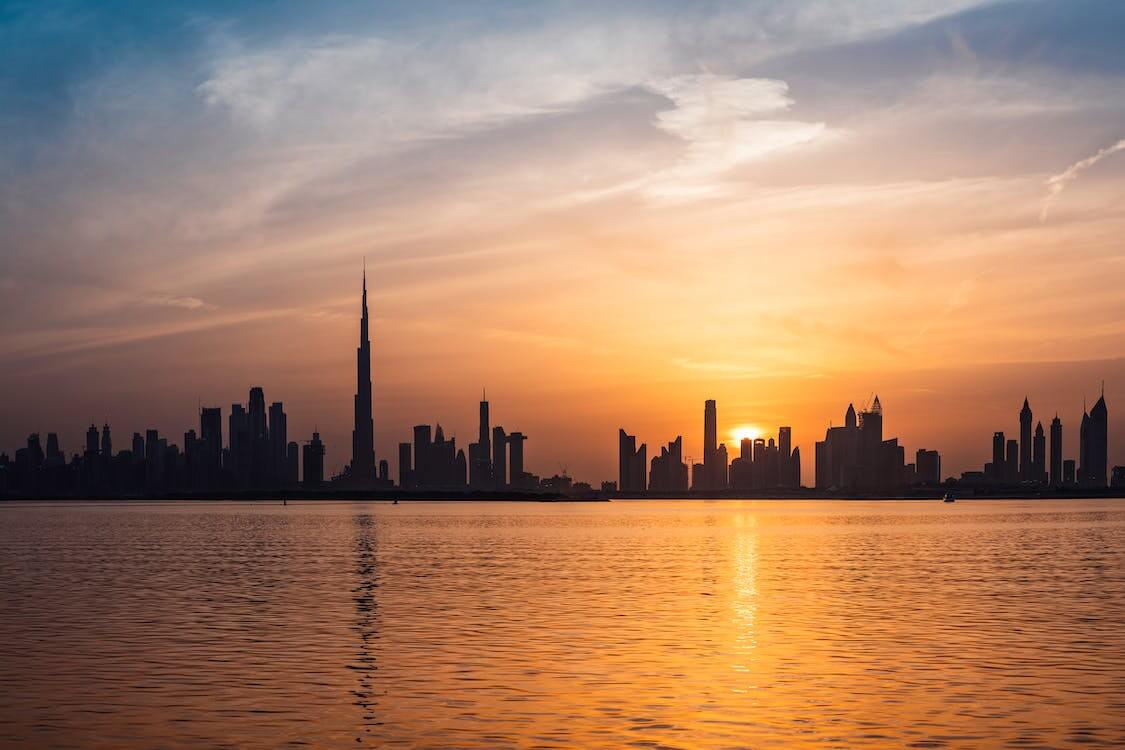 Despite modern cities, many rules and customs will only be a good fit for some Canadian expats. Same-sex unions and sexual relations outside of marriage are not legal in UAE. Public displays of affection (like kissing) are grounds for arrest. Women must dress modestly, and there are laws surrounding profane language in public places. Before you apply for a residency visa, keep these things in mind.  
Orbit International Moving Logistics Ltd.: Your International Moving Expert
We have over a decade of experience helping customers with their long-distance moving needs. Some of our customers like us so much, they've used us more than once. Why did they come back to Orbit? Our customer service is what sets us apart – customer service representatives answer every question, no matter how small. 
Whether you want to live on the French riviera or explore major cities to absorb French life and culture, our moving crew can help you relocate to France and ensure that your move is stress-free. 
To learn more about Orbit, call us at 416-661-4228.