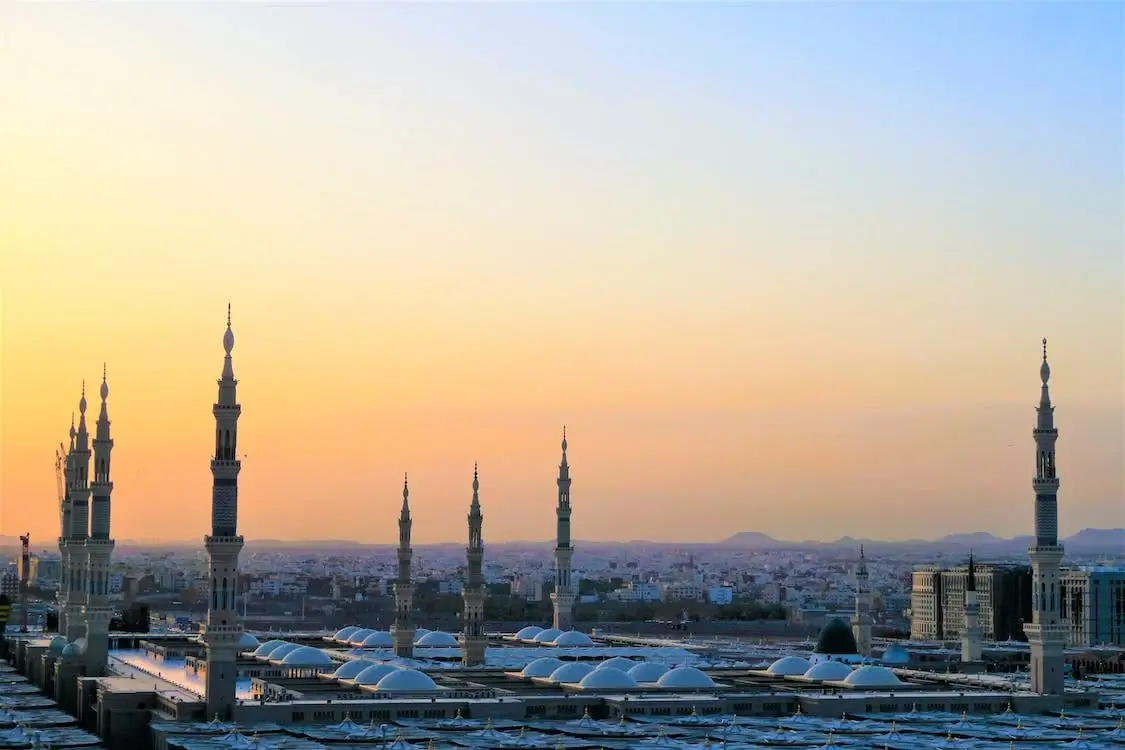 With one of the biggest economies in the Middle East, many expats decide to emigrate to Saudi Arabia for their careers, income-tax-free salaries, and a lower cost of living. 
Life in Saudi Arabia is quite different compared to North America and Europe, so before you move ahead with your long-distance moving plans, here's what you should know about living there.
The official language of Saudi Arabia is Arabic, with English as the secondary language that is taught in all schools. To better assimilate and make the international moving process easier, it is recommended that you learn Arabic and hire a translator to help you review any official documentation. 
Obtaining a work permit from the Saudi Arabian embassy can be a lengthy process that will take many months.
In addition to a sponsorship from a company that has permission from the Saudi Ministry of Affairs to hire overseas staff, you will need: a passport that is valid for at least as long as your work contract, a recent passport-size color photograph with a white background, a completed application, a copy of any degrees and diplomas (which must be certified and notarized by the Saudi Arabian cultural mission), a copy of your work contract that you and your employer have signed (certified by both the Saudi Chamber of Commerce and the Ministry of Foreign Affairs), three copies of medical reports completed by a licensed doctor indicating that you are free of all contagious diseases, and a police report surrounding your criminal record. People with specialized skills, such as engineering, will find many employment visa opportunities.
It should be noted that Saudi Arabia does not follow the same Western concepts of human rights that Westerners are accustomed to in their home country, which also translates into the workplace. While the government has been focusing on establishing a better balance of gender equality, women and their career opportunities may be limited when compared to other countries. It is also challenging for a single woman to enter the country, except for those closely related to expat workers or if powerful Saudi citizens sponsor them.
Saudi Arabia is in a desert, with almost to no rain in most regions. It is also common for the temperatures to reach as high as 55 degrees C in the desert (130F) and even as high as 38 degrees C (over 100F) in the shade, in the summer. It should be noted that since there are very stringent rules about how women and men are allowed to dress outside of their homes, this can be a lot to get used to, particularly with their very conservative rules around dress.
Whether you plan on moving, or simply visit Saudi Arabia, you should have a solid understanding of how to dress. 
While some customs surrounding dress are changing with new public decency laws for tourists being released in 2019, until very recently, all women (both residents and visitors) were required to wear a loose-fitting long robe called an abaya, and to cover their heads. While some men have adopted Western fashion, most men still wear a long robe and a headdress (called a ghutra). This dress serves two purposes, following religious beliefs and protection from the elements of hot desert sun and sandstorms. 
While the laws have loosened for tourists, and women don't need to wear an abaya or headscarf, aside from when visiting religious sites, it's best to wear looser clothing with longer sleeves and high necklines, cover up your skin when out in public, and to bring a pashmina with you to cover up your hair when necessary. Men should cover their legs and shoulders when out in public. For children, girls can wear sundresses, boys can wear shorts, but they must dress like adults after puberty. No clothing with political or religious symbols can be worn.
In Saudi Arabia, shops and businesses must put down their shutters five times a day to allow for prayer. The timing of prayers changes depending on the time of year, and the call to prayer is often indicated through loudspeakers.  
The Saudi Arabian government sets out several import restrictions. These include pork products, alcohol, religious materials, weapons, specific medications including anti-depressants, and more. If you have a prescription from your doctor for a specific medication, you may be able to get it filled in a pharmacy in Saudi Arabia. Still, you may not be permitted to bring in the medication (depending on what it is for).
Rent in Saudi Arabia is modest compared to other Middle Eastern countries like the United Arab Emirates, and utilities are often included in the cost of rent. It is common for most expats' employers to arrange family accommodation, and sometimes rent is automatically deducted from the employee salary.
To go on leave outside of Saudi Arabia, your sponsor company will need to obtain an exit visa, and your resident visa will be withdrawn when you are out of the country. When your work contract expires, you will be granted an exit-only stamp and must submit your residence permit.   To go on leave outside of Saudi Arabia, your sponsor company will need to obtain an exit visa, and your resident visa will be withdrawn when you are out of the country. When your work contract expires, you will be granted an exit-only stamp and must submit your residence permit.   
Orbit International Moving Logistics Ltd.: Your International Moving Expert
We have over a decade of experience moving customers around the world. Some of our customers like our moving and storage services so much, they've used us more than once. Why did they come back to Orbit? Our customer service is what sets us apart – customer service representatives answer every question, no matter how small, and our moving crew shows up on time with all the materials they need to get the job done correctly the first time. To learn more about Orbit, call us at 416-661-4228.